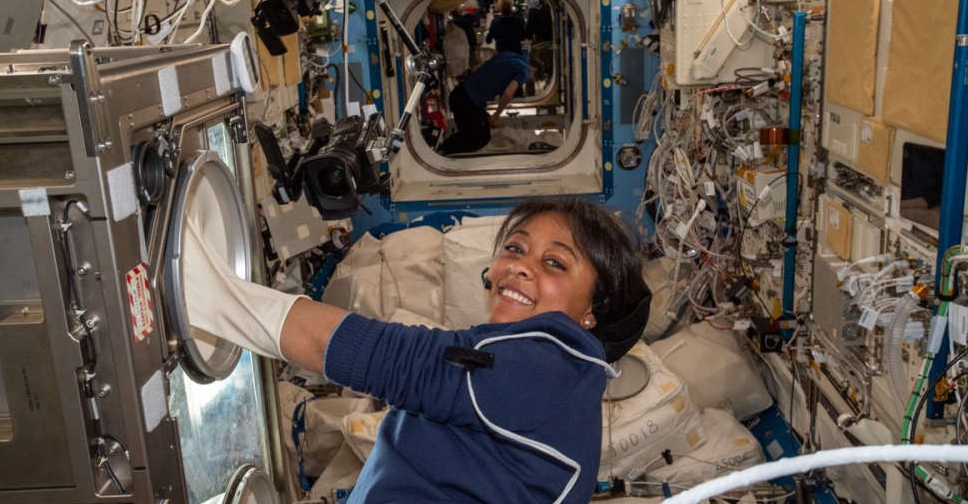 Twitter
Saudi astronaut Rayyanah Barnawi has bid an emotional farewell to the International Space Station and its crew. 
She became the first Arab woman to go to space, during a mission alongside fellow astronaut Ali Al Qarni.
It's the first time in 40 years that Saudi nationals have been to space, after Prince Sultan bin Salman's famous trip on-board a NASA space shuttle in 1985.
Fighting back tears she thanked Emirati astronaut Sultan Al Neyadi and the rest of the team. Al Neyadi is currently on the ISS for a long-term six-month mission.
NASA will be streaming the departure, with the broadcast starting at 5:00 pm (GST) on Tuesday. The capsule is expected to undock from the ISS at 7:05 pm.
رائد الفضاء السعودي علي القرني، طاقم Ax-2، يوجه الشكر لزملائه ومن ضمنهم رائد الفضاء سلطان النيادي خلال وداع طاقم Ax-2، الذي يغادر غدًا محطة الفضاء الدولية. pic.twitter.com/JuY5mdWTdx

— MBR Space Centre (@MBRSpaceCentre) May 29, 2023