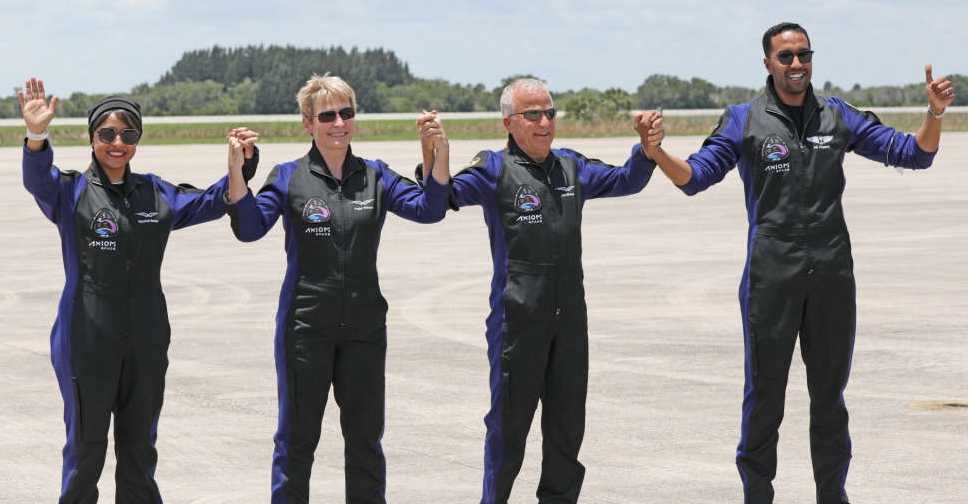 AFP
Saudi Arabia made history on Monday when two of its citizens blasted off to the International Space Station (ISS) on board a SpaceX Falcon 9 rocket from the Kennedy Space Center in Florida.
It marks the first time Saudi citizens have ventured into space in nearly 40 years.
Rayyanah Barnawi also becomes the "first Arab woman to reach orbit".
She and Ali Alqarni will be joined by commander Peggy Whitson and pilot John Shoffner as part of the Axiom 2 space mission. They are scheduled to conduct 14 experiments during their eight-day stay.
Dragon has separated from Falcon 9's second stage pic.twitter.com/VXIehFoiPN

— SpaceX (@SpaceX) May 21, 2023
The crew are expected to land at the ISS at about 6:00 pm GST.
They will join UAE's Sultan al-Neyadi, who is currently on the ISS for a six-month mission, marking the first time astronauts from two Arab countries will be onboard the ISS.
Earlier, Al Neyadi had wished them good luck ahead of their historic mission.
Following in Prince Sultan bin Salman Al Saud's pioneering footsteps, 2 Saudi astronauts will launch on their 1st mission to the ISS and for 1st time ever, 3 Arab astronauts will be in space together. As we wish them a great launch, here's a recent view of Saudi Arabia 🇸🇦 I took. pic.twitter.com/T33R59iA10

— Sultan AlNeyadi (@Astro_Alneyadi) May 21, 2023