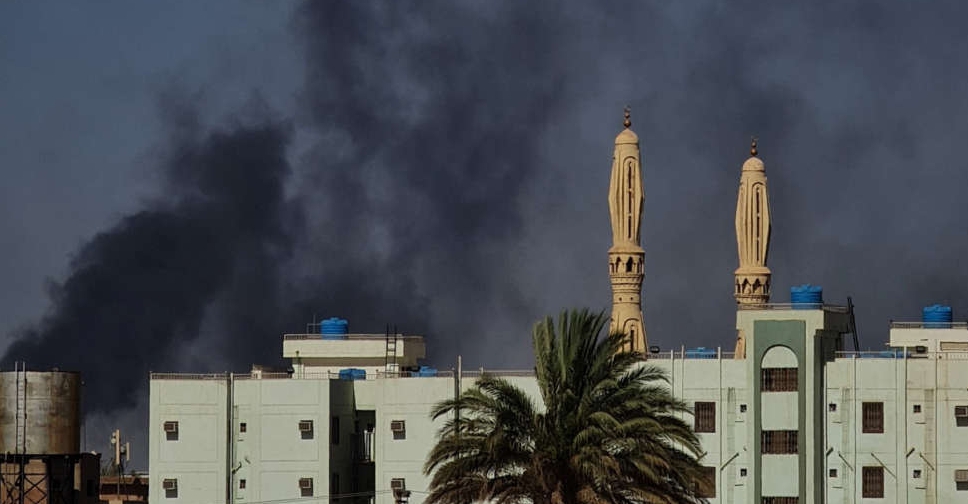 AFP
The United Nations said on Wednesday more than half Sudan's population now needed aid and protection, as civilians sought shelter from air strikes and sporadic clashes between rival military factions in the Khartoum area.
Residents said power had been cut, food was in short supply, and drinking water scarce due to the violent power struggle, now in its second month despite international mediation efforts.
In Geneva, the UN Office for the Coordination of Humanitarian Affairs (OCHA) said 25 million people needed help - the highest number ever recorded in Sudan. Before the conflict, the figure was around 15 million. It appealed for $2.6 billion in aid.
Signalling no let-up in the conflict between the Sudanese army and the paramilitary Rapid Support Forces (RSF), anti-aircraft guns and drones could be heard on Wednesday in the capital, residents reported.
The army led by General Abdel Fattah al-Burhan has been using air strikes and shelling in a bid to root out RSF fighters under the command of General Mohamed Hamdan Dagalo, known as Hemedti, who are entrenched in residential areas of Khartoum.
Across Sudan, the fighting has uprooted around 1 million people, 220,000 of whom have fled into neighbouring states.
Talks mediated by the US and Saudi Arabia in Jeddah have so far failed to secure a ceasefire.
The sides agreed last week to a statement of principles on protecting civilians and allowing aid supplies, but arrangements for humanitarian corridors and agreeing on a truce are still being discussed. Several previous ceasefires have failed to stop the fighting.
The conflict is likely to feature on the agenda of an Arab Summit hosted by Saudi Arabia on Friday. Sudan is expected to be represented by special envoy Dafallah Alhaj while Burhan, the de facto head of state, will remain in Sudan.
'EVERYTHING IS RUNNING OUT'
Air strikes continued into the evening in Khartoum on Tuesday. Early on Wednesday, the situation was relatively calm, with sporadic clashes in some neighbourhoods, witnesses said.
Ramesh Rajasingham, head of OCHA in Geneva, said the appeal for nearly $2.6 billion for operations from May until October was the highest ever for Sudan. The UN refugee agency (UNHCR) said it was seeking $472 million to assist more than 1 million people over the next six months.
With aid agencies unable to access the capital, the distribution of medical aid, food and fuel in the Khartoum area has fallen to local groups known as resistance committees which had led protests against the military over the past several years.
"We did not receive any humanitarian aid from NGOs locally or internationally," said Mohammed Elobaid, an organiser in Omdurman, speaking in a recorded statement screened during the UN aid appeal.
"What we can see here is that the situation is even going to get worse because medical supplies and food supply - everything is running out."
Burhan and Hemedti took the top positions on Sudan's ruling council following the 2019 overthrow of strongman Omar al-Bashir in a popular uprising. They staged a coup two years later as a deadline to hand power to civilians approached and began to mobilise their respective forces.
The conflict erupted after disputes over plans for the RSF to join the army and the future chain of command under an internationally backed deal for a political transition towards civilian rule and elections.