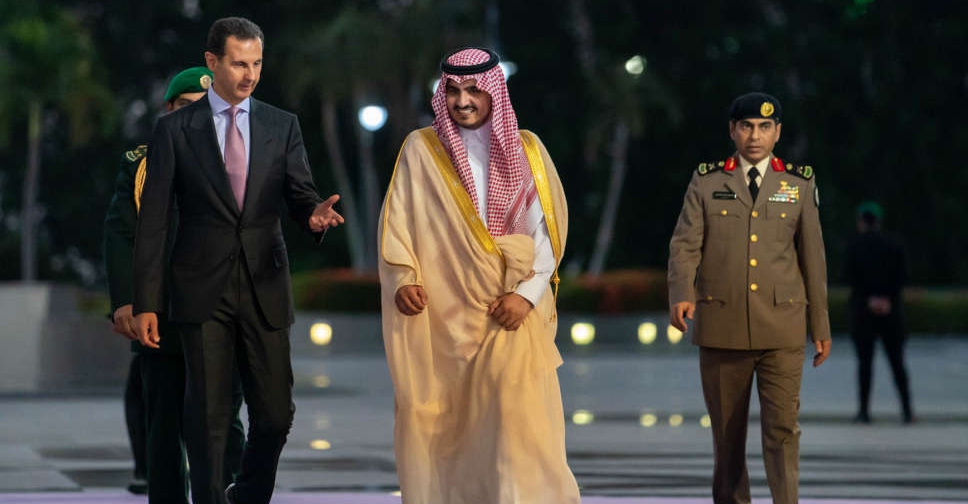 AFP
Syrian President Bashar al-Assad is in Saudi Arabia on Friday to attend the 32nd Arab summit.
He was received by Deputy Governor of Mecca region Prince Badr bin Sultan and Arab League Secretary General Ahmed Aboul Gheit as he arrived on Thursday in Jeddah, the host city.
Assad, accompanied by several other Syrian officials, was then escorted to the reception hall of the Royal terminal where he had a brief exchange with Prince Badr and Aboul Gheit.
He is expected to address the summit later on Friday, along with other Arab leaders.