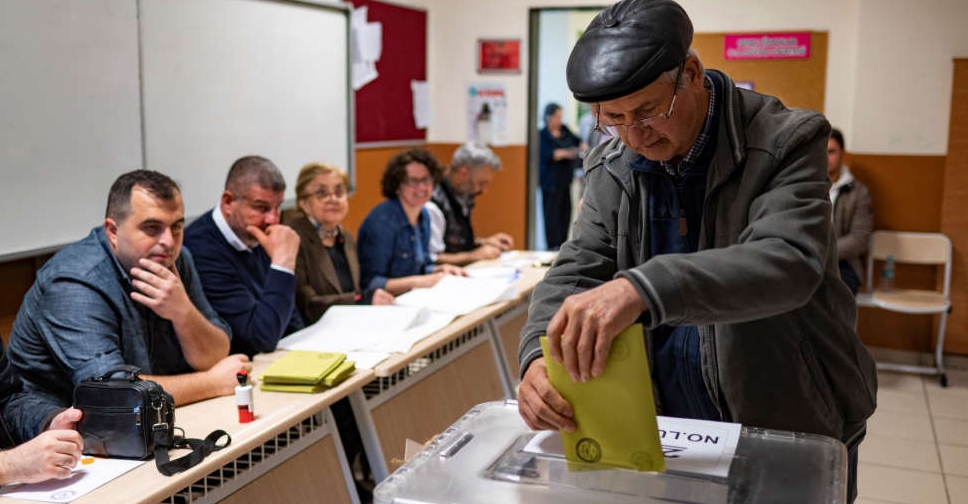 AFP
Turks voted on Sunday in one of the most important elections in modern Turkey's 100-year history, which could either unseat President Tayyip Erdogan and halt his government's increasingly authoritarian path or usher in a third decade of his rule.
The vote will decide not only who leads Turkey, a NATO-member country of 85 million, but also how it is governed, where its economy is headed amid a deep cost of living crisis, and the shape of its foreign policy, which has taken unpredictable turns.
Opinion polls give Erdogan's main challenger, Kemal Kilicdaroglu, who heads an alliance of six opposition parties, a slight lead, but if either of them fail to get more than 50 per cent of the vote there will be a runoff election on May 28.
Voters will also elect a new parliament, likely a tight race between the People's Alliance comprising Erdogan's conservative Islamist-rooted AK Party (AKP) and the nationalist MHP and others, and Kilicdaroglu's Nation Alliance formed of six opposition parties, including his secularist Republican People's Party (CHP), established by Turkey's founder Mustafa Kemal Ataturk.
Polls opened at 8:00 am (0500 GMT) and will close at 5:00 pm (1400 GMT). Under Turkish law, the reporting of any results is banned until 9:00 pm. By late on Sunday there could be a good indication of whether there will be a runoff vote for the presidency.
In Diyarbakir, a city in the mainly Kurdish southeast which was hit by a devastating earthquake in February, some said they had voted for the opposition and others for Erdogan.
Queues formed at polling stations in the city, with some 9,000 police officers on duty across the province.
Many in the provinces affected by the earthquake, which killed more than 50,000 people, have expressed anger over the slow initial government response but there is little evidence that the issue has changed how people will vote.
Kurdish voters, who account for 15-20 per cent of the electorate, will play a pivotal role, with the Nation Alliance unlikely to attain a parliamentary majority by itself.
The pro-Kurdish Peoples' Democratic Party (HDP) is not part of the main opposition alliance but fiercely opposes Erdogan after a crackdown on its members in recent years.
The HDP has declared its support for Kilicdaroglu in the presidential race. It is entering the parliamentary elections under the emblem of the small Green Left Party due to a court case filed by a top prosecutor seeking to ban the HDP over links to Kurdish militants, which the party denies.
END OF AN ERA?
Erdogan, 69, is a powerful orator and master campaigner who has pulled out all the stops on the campaign trail as he battles to survive his toughest political test. He commands fierce loyalty from pious Turks who once felt disenfranchised in secular Turkey and his political career has survived an attempted coup in 2016, and numerous corruption scandals.
However, if Turks do oust Erdogan it will be largely because they saw their prosperity, equality and ability to meet basic needs decline, with inflation that topped 85 per cent in October 2022 and a collapse in the lira currency.
In his time in power, Erdogan has taken tight control of most of Turkey's institutions and sidelined liberals and critics. Human Rights Watch, in its World Report 2022, said Erdogan's government has set back Turkey's human rights record by decades.
If he wins, Kilicdaroglu faces challenges keeping united an opposition alliance that includes nationalists, Islamists, secularists and liberals.
The final days of the campaign were marked by accusations of foreign meddling.