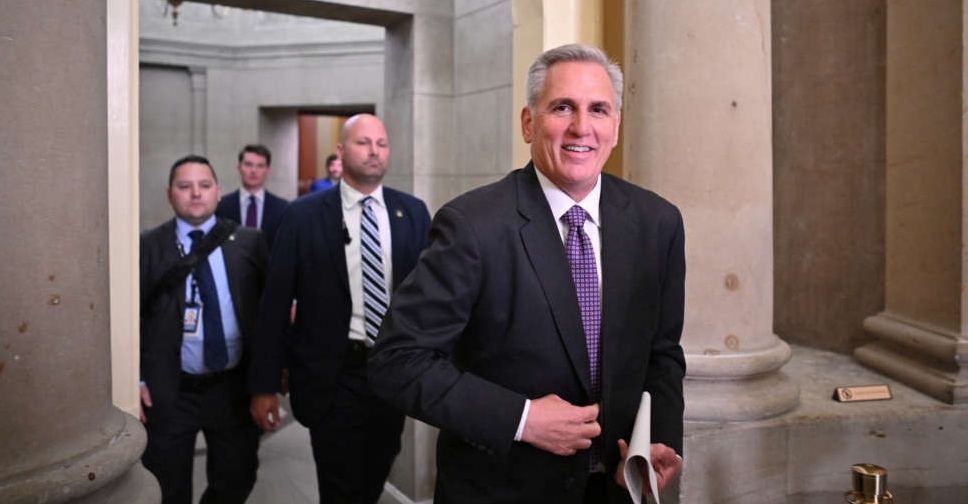 US House Speaker Kevin McCarthy Photo: MANDEL NGAN/ AFP
A divided U.S. House of Representatives passed a bill to suspend the $31.4 trillion debt ceiling on Wednesday, with majority support from both Democrats and Republicans to overcome opposition from hardline conservatives and avoid a catastrophic default.
The Republican-controlled House voted 314-117 to send the legislation to the Senate, which must enact the measure and get it to President Joe Biden's desk before a Monday deadline, when the federal government is expected to run out of money to pay its bills.
Biden expects to have the bill on his desk in time to avoid a default that would cripple the US economy and unsettle world financial markets.
The measure, a compromise between Biden and House Speaker Kevin McCarthy, drew opposition from 71 hardline Republicans. That would normally be enough to block partisan legislation, but 165 Democrats backed the measure and pushed it through.
Republicans control the House by a narrow 222-213 majority.
The legislation suspends - in essence, temporarily removes - the federal government's borrowing limit through January 1, 2025. The timeline allows Biden and Congress to set aside the politically risky issue until after the November 2024 presidential election.
It would also cap some government spending over the next two years, speed up the permitting process for certain energy projects, claw back unused COVID-19 funds and expand work requirements for food aid programs to additional recipients.
In the Senate, leaders of both parties said they hoped to move to enact the legislation before the weekend. But a potential delay over amendment votes could complicate matters.
Republicans said Senate Majority Leader Chuck Schumer and Senate Minority Leader Mitch McConnell could need to allow votes on Republican amendments to ensure quick action.
But Schumer appeared to rule out amendments on Wednesday, telling reporters: "We cannot send anything back to the House, plain and simple. We must avoid default."
Senate debate and voting could stretch into the weekend, especially if any one of the 100 senators tries to slow passage.