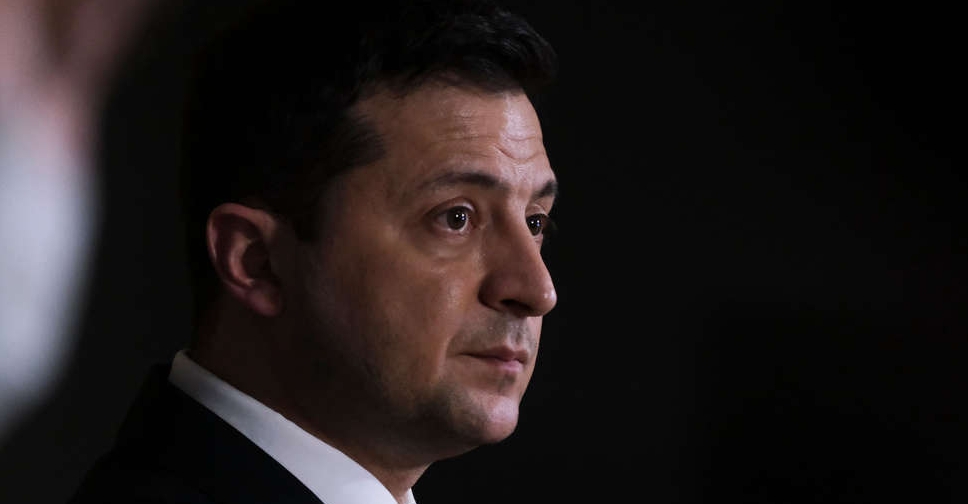 Shutterstock / Alexandros Michailidis
Ukraine's President Volodymyr Zelenskiy arrived in the Japanese city of Hiroshima to meet leaders of the world's wealthiest democracies and drum up support for the defence against Russia's invasion of his country.
The Ukrainian president's attendance at the G7 summit in Hiroshima, the first city to suffer a nuclear attack, also put in sharp relief Western concerns over the nuclear threat posed by Moscow.
G7 members - the United States, Japan, Germany, France, Britain, Italy and Canada - are grappling with the immense challenges posed by Russia's invasion of Ukraine and tensions with China, notably over Taiwan and economic security.
Worried by the outsized role China now plays in supply chains in everything from semiconductors to critical minerals, the G7 issued a communique that set out a common strategy towards future dealings with the world's second-largest economy.
"We are not decoupling or turning inwards. At the same time, we recognise that economic resilience requires de-risking and diversifying," the communique said.
"A growing China that plays by international rules would be of global interest."
In a separate statement on economic security, G7 members warned that countries attempting to use trade as a weapon would face "consequences", sending a strong signal to Beijing over practices Washington has long said amount to economic bullying.
The communique was issued shortly after the French government aircraft that brought Zelenskiy to Hiroshima touched down.
Footage from Japanese broadcasters showed the Ukrainian president, wearing his customary olive green fatigues, stepping down to the tarmac and moving quickly to a waiting car.
Moments later, he tweeted: "Japan. G7. Important meetings with partners and friends of Ukraine."
Japan. G7. Important meetings with partners and friends of Ukraine. Security and enhanced cooperation for our victory. Peace will become closer today.

— Volodymyr Zelenskyy / Володимир Зеленський (@ZelenskyyUa) May 20, 2023
French and European officials said it was crucial that Zelenskiy came in person first to the Arab League, which he addressed on Friday, and now to the G7, where members of the Global South are attending, in order to outline Ukraine's view as the victim of an attack by Russia and how he saw a peace settlement in the future.
"We have to use all the means to bind non-aligned states to the cause of the defence of the sovereignty and territorial integrity of Ukraine," a French presidential official told reporters.
Zelenskiy will hold bilateral meetings with G7 leaders, but significantly also the leaders of India and Brazil, two countries that have not distanced themselves from Moscow.
He is due to hold a session on Sunday with the G7 before a broader session with the Global South attendees.