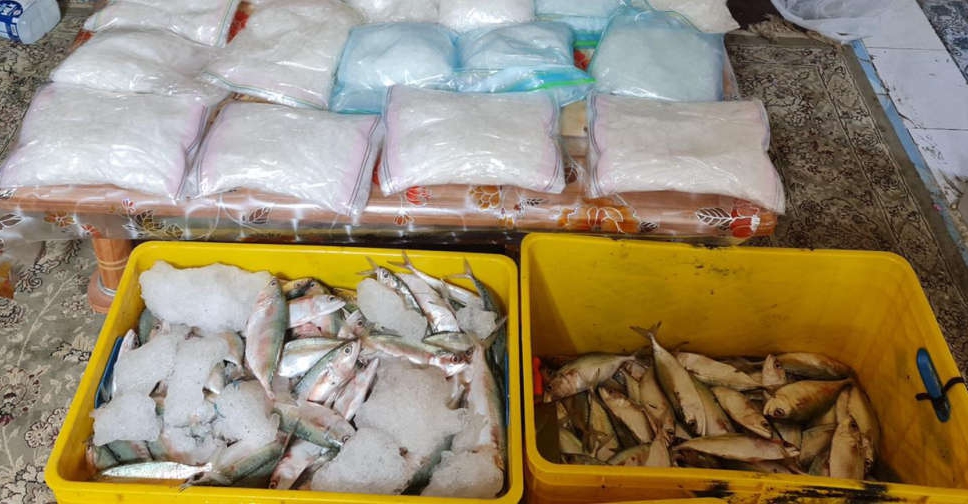 Abu Dhabi Police
Three people have been arrested in Abu Dhabi for attempting to smuggle 38 kgs of crystal methamphetamine concealed inside fish guts.
According to a statement from the Abu Dhabi Police, the men were using WhatsApp to "promote" the drugs.
The extensive operation was carried out in coordination with the federal anti-drugs prosecution.
Officials said the gang members were genuinely surprised when their modus operandi was uncovered.
This is part of a larger campaign being carried out by the Abu Dhabi Police that will target drug traffickers who use WhatsApp to sell.