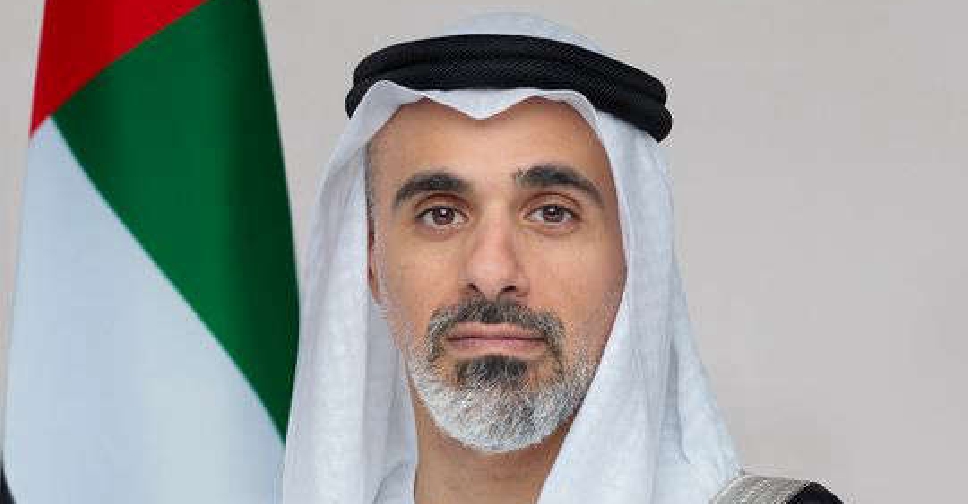 Abu Dhabi Media Office
His Highness Sheikh Khaled bin Mohamed bin Zayed Al Nahyan, Crown Prince of Abu Dhabi, has arrived in Amman to attend the wedding of Jordan's Crown Prince Hussein bin Abdullah.
Sheikh Khaled is attending the event on behalf of the UAE's President His Highness Sheikh Mohamed bin Zayed Al Nahyan.
Prince Hussein (28), the heir to Jordan's throne, is tying the knot with Saudi architect Rajwa Al Saif.
On behalf of the UAE President, Khaled bin Mohamed bin Zayed, Crown Prince of Abu Dhabi, has arrived in Amman to attend the wedding of Crown Prince Al Hussein bin Abdullah II of Jordan and Miss Rajwa Khaled Al Saif. pic.twitter.com/oWuySYHdi1

— مكتب أبوظبي الإعلامي (@ADMediaOffice) June 1, 2023
مباشر: مراسم عقد قران وزفاف صاحب السمو الملكي الأمير الحسين بن عبدالله الثاني، ولي العهد، والآنسة رجوة خالد السيف #نفرح_بالحسين Live: The wedding of His Royal Highness Crown Prince Al Hussein and Miss Rajwa Khalid Alseif #CelebratingAlHusseinhttps://t.co/b0SoMBF0pf

— Jordan News Agency (@Petranews) June 1, 2023