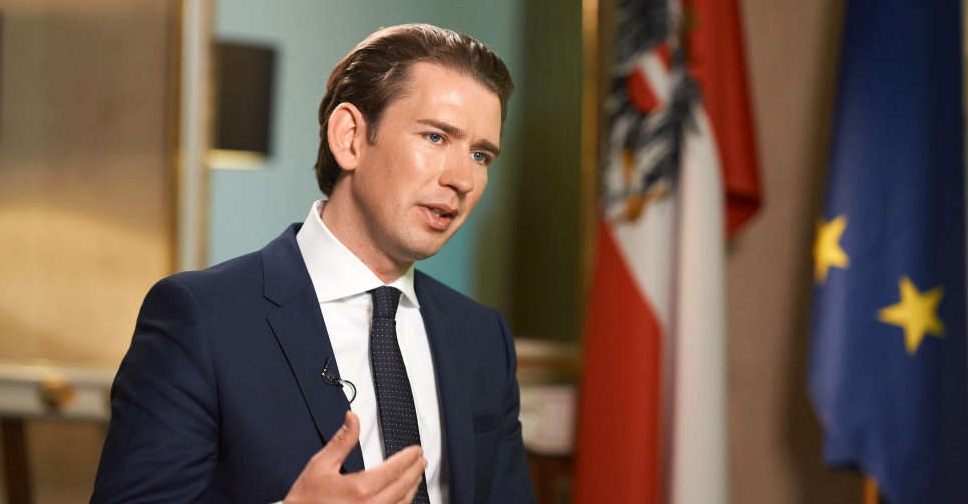 WAM
Austrian Chancellor, Sebastian Kurz, has welcomed the visit of His Highness Sheikh Mohamed bin Zayed Al Nahyan, Crown Prince of Abu Dhabi and Deputy Supreme Commander of the UAE Armed Forces, on Thursday.
Describing the state visit of the UAE leader as a "source of great pleasure and honour for us", he said it important in strengthening and consolidating ties between the two countries across different sectors.
In an exclusive interview with the national news agency WAM, Chancellor Kurz highlighted how the UAE is an important economic partner in the Arab region, adding that Austrian direct investments in the UAE exceeded €7 billion.
He also focused on plans to increase strategic cooperation between the two countries. "We now have the opportunity to make these relations even closer, especially in the areas of politics, business, education, culture and youth exchange," he stated.
The Austrian Chancellor also touched upon plans to explore opportunities to enhance economic and trade relations and in the field of clean energy. "We strive to work more closely together, especially in the field of renewable energies and hydrogen."
Kurz also emphasised Austria's role as a key stakeholder in Expo 2020 Dubai. "Participation in the exhibition is very important for Austria, which is visible with the number of high-level visitors from Austria to the exhibition.
"For us, the exhibition is an opportunity to present Austria as a centre for innovation, green technology and the digital economy," he said, noting that "the Austrian pavilion provides an ideal platform for more than 50 innovative and digital solutions from companies working in the fields of climate protection, digitalisation, life sciences, mobility, and sustainability."