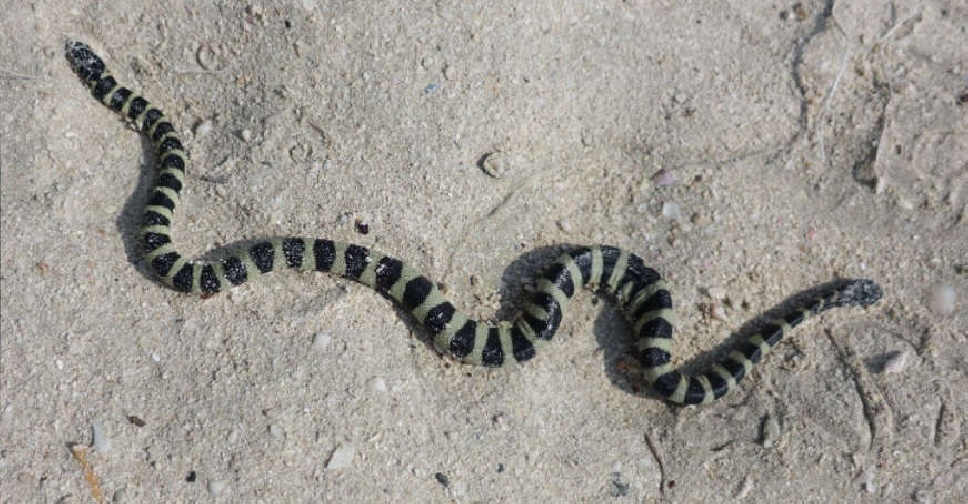 Authorities in Abu Dhabi have advised beachgoers to avoid "touching or catching" sea snakes.
Taking to social media, the Environment Agency - Abu Dhabi urged the public to "inform the beach's management or call Abu Dhabi Government on 800 555" if they spot sea snakes, explaining how they are more commonly seen during winter.
If bitten, they must head to the hospital immediately, the authority highlighted.
"Sea snakes, known as 'Bu jinn', are usually placid and do not harm people unless provoked," the statement added.
"They swim to shallow waters to feed and breed and can be seen swimming in open waters or close to beaches, especially on Saadiyat Island and at Abu Dhabi Corniche."
.@EADTweets urges the public to be cautious of sea snakes on #AbuDhabi's beaches as winter approaches and temperatures fall. pic.twitter.com/2LYq1jWrU1

— مكتب أبوظبي الإعلامي (@admediaoffice) October 7, 2021