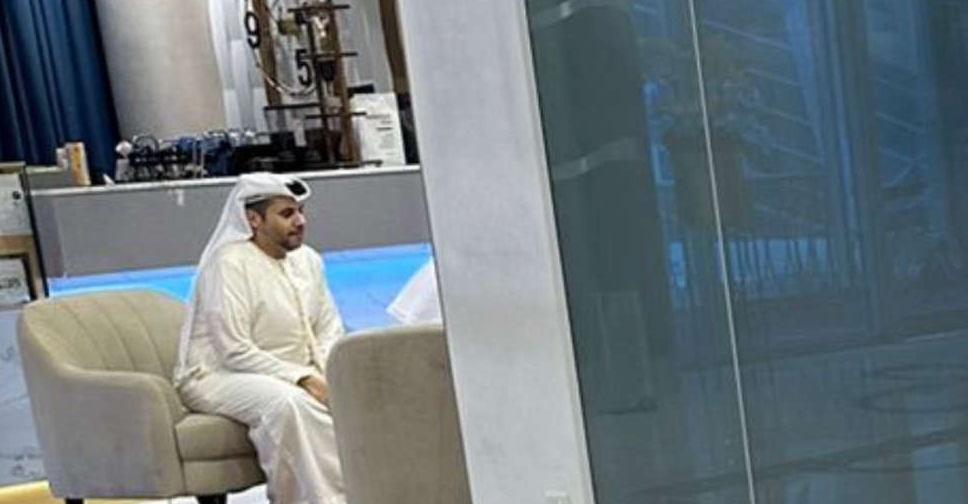 Twitter/@HHShkMohd
Omar Bou Shehab, CEO of Mohammed bin Rashid Housing Establishment (MBRHE), has proven that no role is too big or small, as he was seen stepping in to fast-track transactions for customers at the helpdesk.
His efforts also won the praise of His Highness Sheikh Mohammed bin Rashid Al Maktoum, Vice President and Prime Minister of the UAE and Ruler of Dubai.
Sheikh Mohammed posted a special message on his official Twitter handle, highlighting how Shehab's efforts prove that government centres must go all out to ensure their customers are happy, because it's them who make or break an entity.
He said a "report from a group of secret shoppers" showed that Bou Shehab was at the service counter, interacting with customers and ensuring that the process "did not exceed five minutes".
Sheikh Mohammed thanked Shehab and his team for their hard work.
"No matter how developed our country is, our eyes will continue to monitor the level of basic services provided to our citizens," he concluded.
وصلتني اليوم مجموعة من تقارير المتسوقين السريين كان إحداها لمؤسسة محمد بن راشد للإسكان ..

وجدنا مديرها التنفيذي على كاونترات الخدمة يستقبل المتعاملين ويسرع الإجراءات ويساهم في تخليص المعاملات .. وأكد لنا المتسوق السري أن تقديم الخدمة لم يتجاوز الخمس دقايق .
شكرا لفريق العمل… pic.twitter.com/LHojtBnNvj

— HH Sheikh Mohammed (@HHShkMohd) June 2, 2023