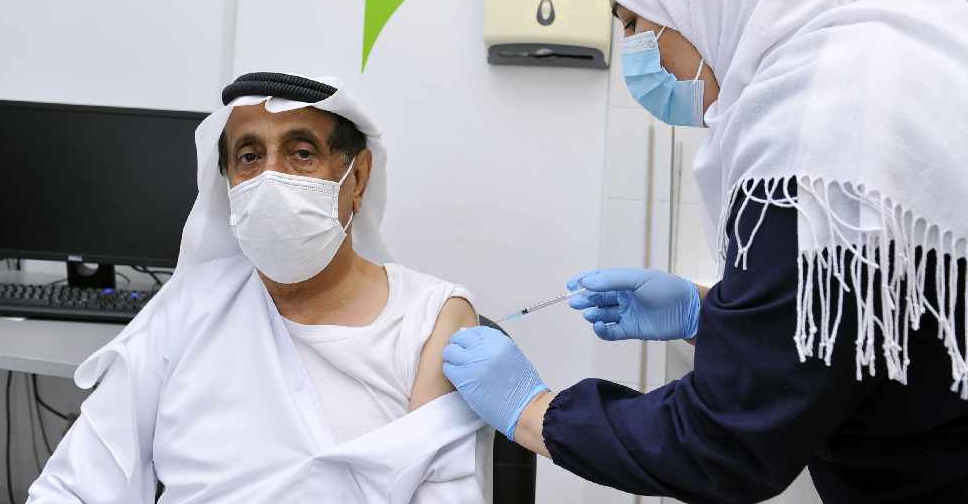 @DXBMediaOffice/ Twitter
Two more senior officials in Dubai have received the Pfizer-BioNTech COVID-19 vaccine.
Dr. Hamad Al Shaibani, Director-General of Dubai's Islamic Affairs and Charitable Activities Department (IACAD), has received his first shot.
Major Gen. Khalil Al Mansoori, Assistant Commander-in-Chief for Criminal Investigation Affairs at Dubai Police has also received his first injection.
It is part of Dubai Health Authority's (DHA) free vaccination drive against COVID-19.
Dr. Hamad Al Shaibani, Director General of the Islamic Affairs and Charitable Activities Department in Dubai, receives 1st shot of Pfizer-BioNTech's vaccine as part of #Dubai Health Authority's (@DHA_Dubai) free vaccination drive against Covid-19. @IACADDUBAI pic.twitter.com/BP9uoPP2lx

— Dubai Media Office (@DXBMediaOffice) January 5, 2021
Major Gen. Khalil Al Mansoori, Assistant Commander-in-Chief for Criminal Investigation Affairs at @DubaiPoliceHQ, receives 1st shot of Pfizer-BioNTech's vaccine as part of #Dubai Health Authority's (@DHA_Dubai) free vaccination drive against Covid-19. pic.twitter.com/FaTcI4CQiq

— Dubai Media Office (@DXBMediaOffice) January 5, 2021