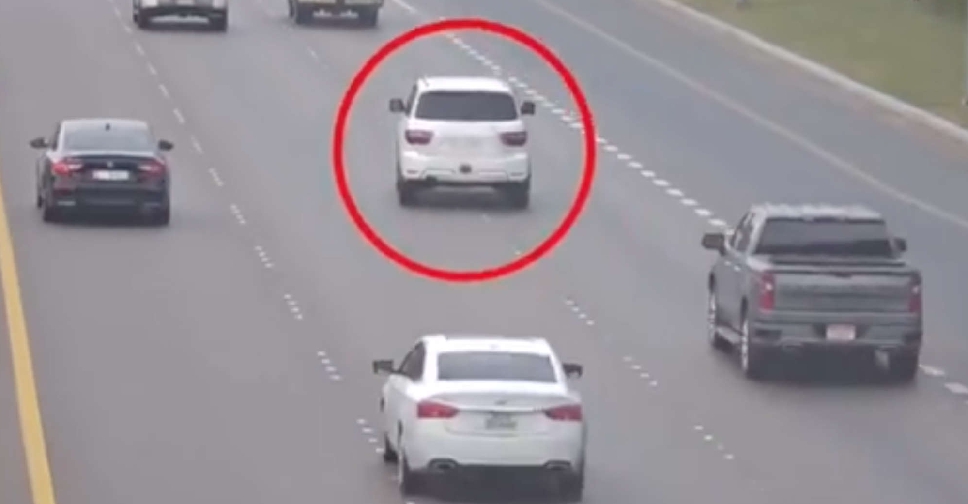 Supplied
Abu Dhabi Police have released surveillance video of a driver who broke several traffic rules before crashing into a vehicle that had pulled over for an emergency.
Police say the motorist did not use the indicator to change lanes and overtook on the hard shoulder, which is an area designated for vehicles to safely stop when necessary without disrupting the movement of others.
#فيديو | بثت #شرطة_أبوظبي بالتعاون مع مركز المتابعة والتحكم- أبوظبي وضمن حملة #درب_السلامة ومبادرة #لكم_التعليق فيديو لسائق ارتكب عدة مخالفات مرورية وهي عدم استعمال الإشارة عند تغيير اتجاه المركبة والتجاوز من كتف الطريق . pic.twitter.com/L2dS1GmeeO

— شرطة أبوظبي (@ADPoliceHQ) September 24, 2021
Article No. 42 of the Federal Traffic and Traffic Law stipulates that those caught overtaking on the hard shoulder can be fined AED 1,000 and get six traffic points.