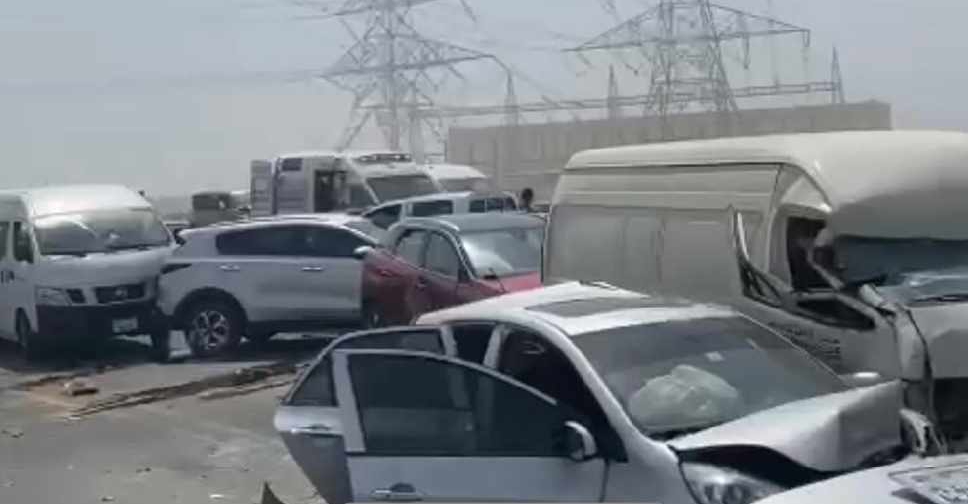 Supplied
As many as 34 vehicles were involved in an accident which took place on Dubai's Emirates Road during a dust storm on Monday afternoon.
According to Dubai Police, four people were injured in the incident which occurred on the Sharjah bound stretch, after Al Qudra bridge.
Brigadier General Saif Muhair Al Mazrouei, Director General of the Traffic Department, said the accident happened due to poor visibility and the lack of enough distance between the vehicles.
He urged motorists to drive with extra caution during low visibility and to avoid speeding or using hazard lights.
#أخبار | تصادم ٣٤ مركبة على شارع الإمارات بالاتجاه من دبي إلى الشارقة

التفاصيل:https://t.co/RAFOiJ6zSy#أمنكم_سعادتنا#الجميع_مسؤول#نتواصل_نحمي_نبتكر_ونبني pic.twitter.com/Fwa7MHouW9

— Dubai Policeشرطة دبي (@DubaiPoliceHQ) May 3, 2021