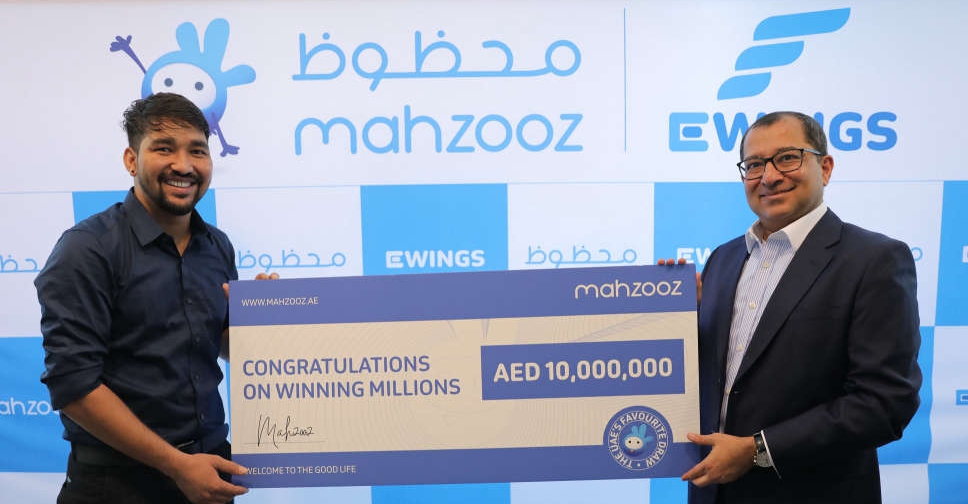 A Nepalese car wash worker turned a multi-millionaire overnight after winning the top prize of AED 10 million in the latest Mahzooz draw.
Thirty-one-year-old Bharat hit the jackpot after matching five out of the five winning numbers which were 16, 27, 31, 37, 42.
The father of two, who earns just about AED 1,300 a month and doesn't even having a bank account to his name, is the first expat from Nepal to win Mahzooz's top prize, which is equivalent to over 345 million Nepalese Rupees.
Bharat said that all he wants is to provide his family with a good life.
"I am looking forward to paying off my mortgages and other bills as soon as possible.
"It's important for me to set up the future of my two children aged 5 and 3 years old. This would be an incredible thing to be able to accomplish. This prize will enable me to achieve so much. It will change the lives of so many people," he said.
Since Mahzooz started two years ago, Bharat has participated fervently without giving up hope.
"So far, over 3,200 lucky Nepalese participants have been among Mahzooz winners, 28 of which have scored the first and second prizes," said Farid Samji, CEO of EWINGS, operator of Mahzooz.
The 94th draw also saw 41 winners share the second prize of AED 1 million and 1,174 winners bag the third prize of AED 350 each.
Additionally, three winners took home AED 300,000 in the raffle draw. The total prize money won in the latest draw was AED 11,719,900.