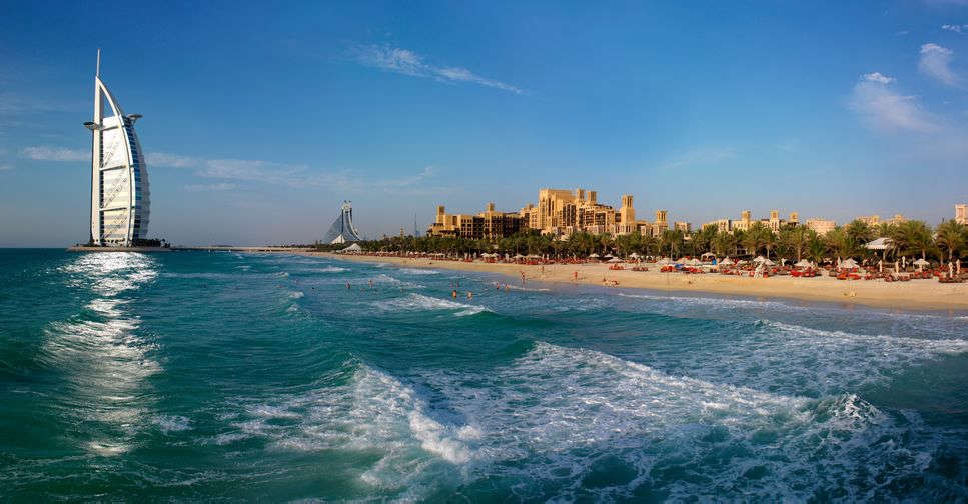 Dubai welcomed 6.17 million international overnight visitors from January to May 2022, which is a 197 per cent increase from the same period in 2021.
Meanwhile, hotels in Dubai maintained an average occupancy rate of 76 per cent during the five-month period, which is the highest in the world.
The latest tourism data was revealed by Dubai's Department of Economy and Tourism (DET) at its first 'City Briefing' for 2022, a bi-annual event that provides an in-depth industry outlook to stakeholders and partners.
Future strategies to further reinforce the city's position as a global hub for business, investment, talent and tourism, were discussed at the event, which was attended by more than 1,200 key executives from across the tourism ecosystem including aviation, travel, hospitality and retail sectors.
"As we look ahead to the remainder of 2022 and beyond, we will harness the key elements that have ensured the industry's steady growth year after year since we reopened to international visitors in 2020 – providing an unparalleled diverse destination offering that offers unique value and memorable experiences for our guests," said Helal Saeed Almarri, Director General of DET.
#Dubai's successful tourism recovery sees city welcoming 6.17 million international visitors from January to May 2022, a 200% year-on-year (YoY) increase from the same five-month period in 2021.https://t.co/2cI13Yncdg pic.twitter.com/Q5xWW09AH7

— Dubai Media Office (@DXBMediaOffice) June 23, 2022
The latest figures show that overall, Dubai hotels maintained an average occupancy level of 76 per cent from January to May 2022 compared to 62 per cent during the corresponding period in 2021.
According to data from hotel management analytics firm STR, Dubai ranked No.1 globally in hotel occupancy, ahead of other international destinations including New York (61 per cent), London (60 per cent) and Paris (57 per cent), for the January-April 2022 period.
With its multifaceted offering, Dubai remains a popular destination, further validating the successful global campaigns run by DET throughout the year.
Since Q4 2021, there have been over 200 million searches for travel to Dubai, and in May 2022 searches and bookings for the destination reached almost pre-pandemic levels.
"Our constant dialogue with stakeholders and partners is crucial in ensuring that we are all aligned with the collective efforts being made under the guidance of our visionary leadership to ensure the city stays at the forefront of the world's leading travel destinations," said Issam Kazim, CEO of Dubai Corporation for Tourism and Commerce Marketing (DCTCM).
"With our unbeatable summer proposition, Dubai offers more value than any comparable destination with its world class infrastructure, the vast scope of its events and entertainment centres and hassle-free entry process, making it the summer destination of choice for families," added Ahmed Al Khaja, CEO of Dubai Festivals and Retail Establishment (DFRE).