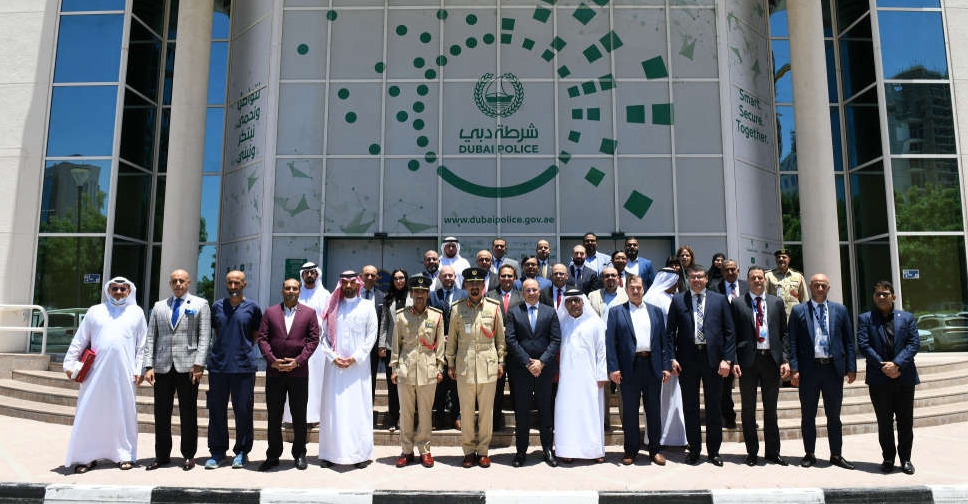 Supplied
Dubai Police have lauded the health and hospitality sectors' role in combatting the COVID-19 pandemic.
The authority has recognised 15 hospitals and six hotels for their efforts in limiting the impact of the pandemic on people's lives.
They have been honoured with medals and commemorative shields for working tirelessly alongside the police.
Officials also praised the coordination between hotels and hospitals in providing the force with the best medical attention and isolation facilities.
During the honouring ceremony, which was held at the Dubai Police Officer's Club, Major General Ahmed Mohamed Rafie, Assistant Commander-in-Chief for Administration Affairs said that the UAE's preparedness to confront unexpected challenges was proved the moment COVID-19 was announced as an inevitable pandemic worldwide.
"Our partners exhibited excellence and professionalism in their cooperation with the Dubai Police that only prove its competence in handling crises," he added.
#News | Dubai Police recognises 21 Hospitals and Hotels for Outstanding Cooperation During Covid-19 Pandemic

Details:https://t.co/OaZMadsIRg#YourSecurityOurHappiness pic.twitter.com/zL32gCSJHu

— Dubai Policeشرطة دبي (@DubaiPoliceHQ) May 20, 2022