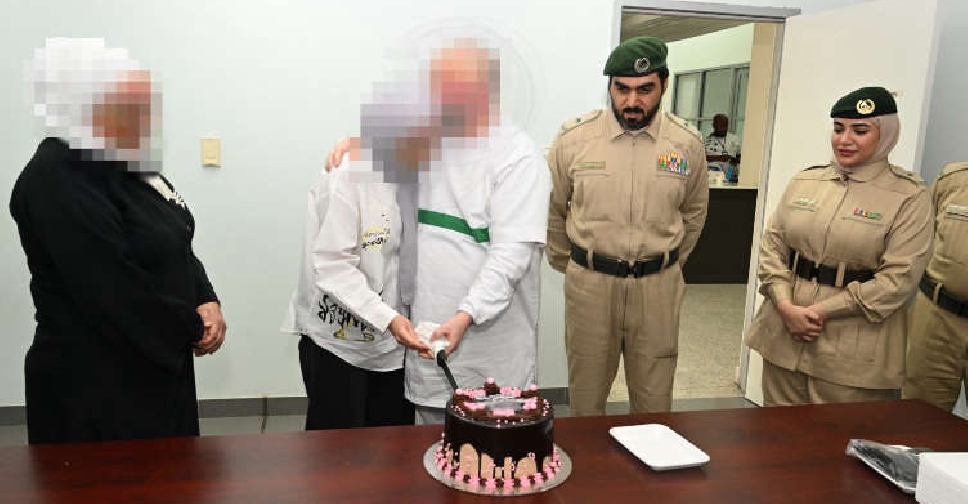 @DubaiPoliceHQ
Dubai Police have fulfilled the wish of a young woman to see her imprisoned father at Dubai Central Jail on her birthday after six years of separation.
Brigadier Marwan Abdulkarim Jalfar, Director of the General Department of Punitive and Correctional Establishments, said they had received a call from the lady after her arrival in the UAE, expressing her wish to visit her father on her birthday.
"She hadn't seen him since he left their home country six years ago in search of work, only to later get involved in financial issues leading to his imprisonment," Brigadier Jalfar said.
He added that in-person visits have been halted since the Covid-19 pandemic but they are keen to accommodate requests from inmates and their families within the boundaries of the law.
He emphasised the pivotal role humanitarian initiatives play in the department's work, recognising their impact on inmates' mental well-being, encouraging their rehabilitation, training, and future societal integration.
Major Abdullah Ahli, Acting Director of the Dubai Central Jail, revealed that the father was completely unaware of his daughter's heart-warming surprise visit.
The inmate and his family extended their thanks to Dubai Police for their compassion and swift response to arrange the reunion.
#News | #DubaiPolice Reunites Daughter with Inmate Father on Her Birthday.

Details:https://t.co/Dp2FpnlLmH#YourSecurityOurHappiness#SmartSecureTogether pic.twitter.com/pDXZdQ4fd9

— Dubai Policeشرطة دبي (@DubaiPoliceHQ) September 17, 2023