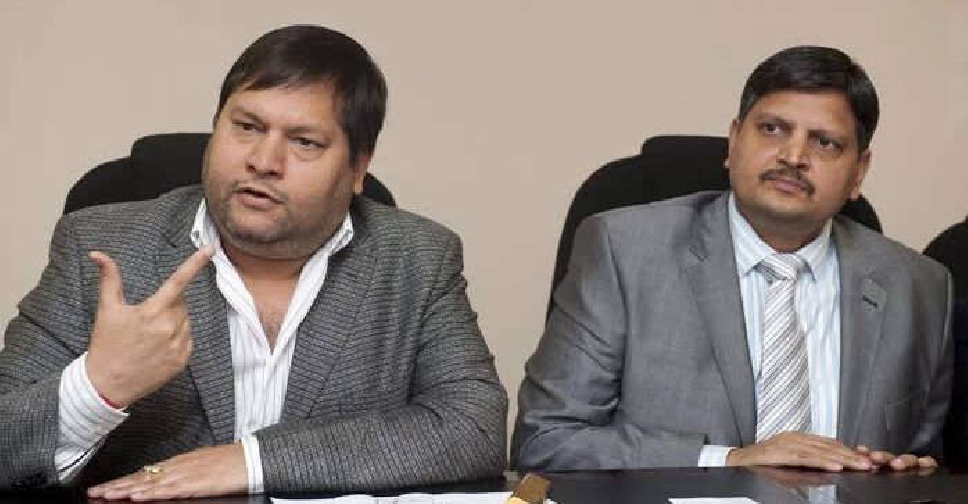 Atul and Rajesh Gupta, who are among South Africa's "most wanted suspects", have been arrested in Dubai following a red notice issued by Interpol.
Dubai Police are now coordinating with authorities in South Africa over extradition procedures of the two men wanted over money laundering and criminal charges.
Police said "the arrest reflects the continuous efforts of the UAE in combating money laundering crimes through local cooperation among the competent authorities, including the Ministry of Justice, Dubai Public Prosecution, Executive Office to Combat Money Laundering and Terrorist Financing, and the Financial Intelligence Unit, as well as through vital coordination and collaboration with international counterparts."
South Africa's justice ministry confirmed in a media statement "that it has received information from law enforcement authorities in the United Arab Emirates that fugitives of justice, namely, Rajesh and Atul Gupta have been arrested.
"Discussions between various law enforcement agencies in the UAE and South Africa on the way forward are ongoing."
Their arrests follow an investigation into a massive plundering of state institutions during former president Jacob Zuma's era. The brothers fled the country after the judicial commission began probing their involvement in corruption in 2018.
The brothers are accused of paying bribes in exchange for lucrative state contracts and influence over ministerial appointments during Zuma's nine-year term.
The #DubaiPolice arrest brothers wanted by South African authorities for criminal and money laundering charges. pic.twitter.com/vIByqyvGqQ

— Dubai Policeشرطة دبي (@DubaiPoliceHQ) June 7, 2022