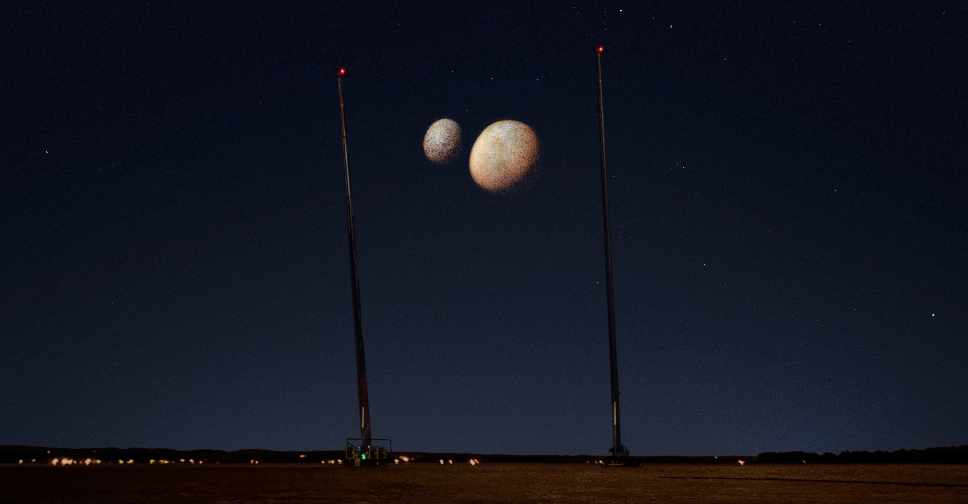 Supplied
A media campaign, which was organised in the run-up to the Hope Probe's arrival to Mars, has bagged an award at the prestigious Cannes Lions International Festival of Creativity.
The 'Double Moon' campaign, organised by the UAE Government Media Office was awarded an Outdoor Silver Lion.
It was selected from 29,000 entries across 90 countries by a jury panel of leading advertising and media professionals.
The creative campaign brought Mars' twin moons Phobos and Deimos to the skies of Dubai earlier in February using new technologies for the first time in the Middle East.
It aimed to engage UAE citizens and residents and generate excitement a few days ahead of Hope Probe's historic entry to the Red Planet's orbit.
The sight of two moons in Dubai's skies was widely shared on social media by onlookers astonished at the scene.
The high-tech projection was part of an extensive media campaign under the slogan "Arabs to Mars" to celebrate the Emirates Mars Mission, the Arab world's first interplanetary exploration.
The nationwide campaign saw a series of creative and ambitious activations including the Martian Ink passport stamps for visitors arriving in Dubai and baby astronaut suits for newborns on February 9, the day the Hope Probe arrived on Mars.
كأول مؤسسة حكومية في الشرق الأوسط.. المكتب الإعلامي لحكومة دولة #الإمارات يحصد جائزة عالمية من مهرجان كان ليونز الدولي للإبداع والذي تنافس على جوائزه 29 ألف عمل إبداعي من 90 دولة حول العالم@uaegov pic.twitter.com/QOlaAUR4bg

— UAEGOV (@UAEmediaoffice) July 28, 2021