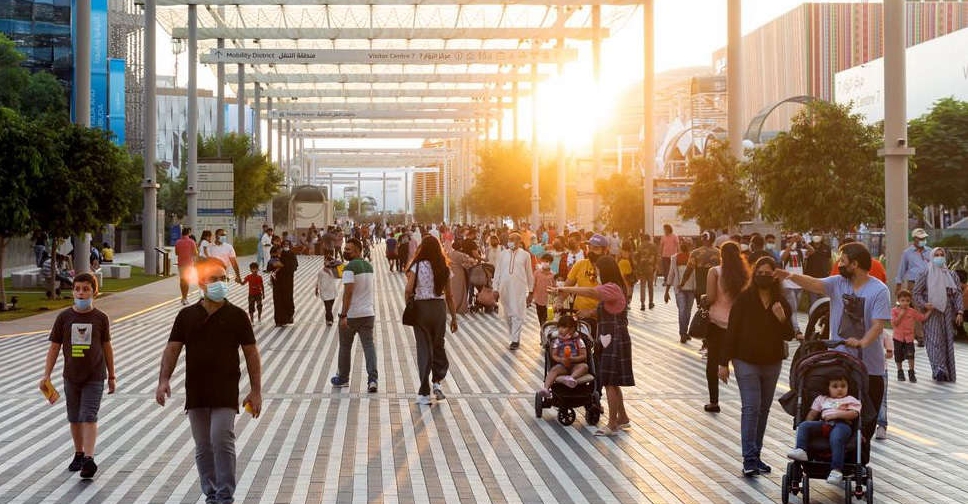 File picture
Expo 2020 Dubai's country pavilions will stay open for an extra hour during its final month.
The total visitation numbers reached 15,995,423 as of February 28.
The Steering Committee of the College of Commissioner Generals of Expo 2020 Dubai endorsed a move to extend pavilion opening hours to 11:00 pm, giving visitors even more time to enjoy the multitude of attractions on offer across the site.
With the Food, Agricultural & Livelihoods Week, the reactivation of Dubai school visits, a surge in repeat visitors, and an influx of international tourists, guests are embracing the 'Now or Never' mantra, and realising that with 30 days to go there is only a limited amount of time to make the most of this once-in-a-lifetime experience.
As a result, half of the visits in February were "repeat visits" and the penultimate month of the Expo attracted a record 4.4 million visits, the highest monthly figure since the event opened on October 1, 2021.
"With over 28,000 events staged in the last five months, we have achieved more than we could have ever dreamed, but there is still much more to come and we encourage visitors to take this opportunity to embrace this unique chance to witness first-hand everything Expo 2020 Dubai has to offer, before the gates close for the final time this month," said Reem Al Hashimy, UAE Minister of State for International Cooperation and Director General, Expo 2020 Dubai
Expo 2020 Dubai's virtual visitation numbers have crossed 150 million, driven by the diverse entertainment available via Live@Expo as well as extensive coverage of the Programme for People and Planet.
With a site around four times the size of Dubai Mall and equivalent to 613 football pitches, and robust health and safety measures in place, Expo 2020 Dubai continues to inspire confidence among visitors, further boosted by the UAE consistently ranking highly in Bloomberg's COVID Resilience Ranking.