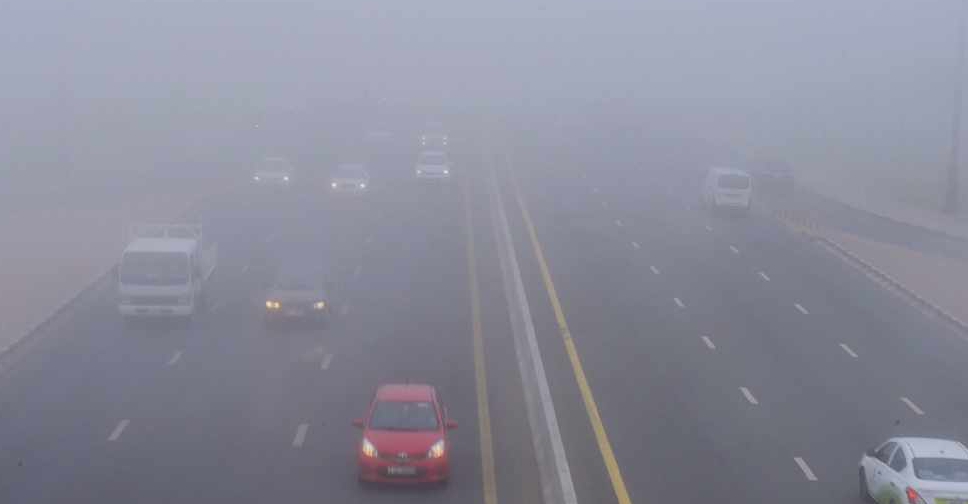 It will be another foggy start to the day in some parts of the UAE on Tuesday, with the National Centre of Meteorology (NCM) warning of reduced visibility on the roads.
Speed limits on certain roads have been reduced as a precautionary measure, Abu Dhabi Police announced on their social media platforms.
#Urgent | #Attention #Fog
Speed reduction system activated to 80 Km/h on Sweihan road ( Tilal Swaihan-Al Faya Bridge )

— شرطة أبوظبي (@ADPoliceHQ) September 26, 2022
Residents have also been warned against taking photos or videos while driving.
According to the Traffic and Patrol department of Abu Dhabi Police - driving trucks and buses is prohibited when visibility is restricted.
#أخبارنا | #شرطة_أبوظبي : يُمنع سير الشاحنات والحافلات أثناء "الضباب"

التفاصيل:https://t.co/vmCxDkaZho#الضباب #fog pic.twitter.com/dsGmVh0dXl

— شرطة أبوظبي (@ADPoliceHQ) September 26, 2022
The NCM said that foggy conditions and visibility could be restricted until 9:00 am, with the conditions likely to continue until Thursday.