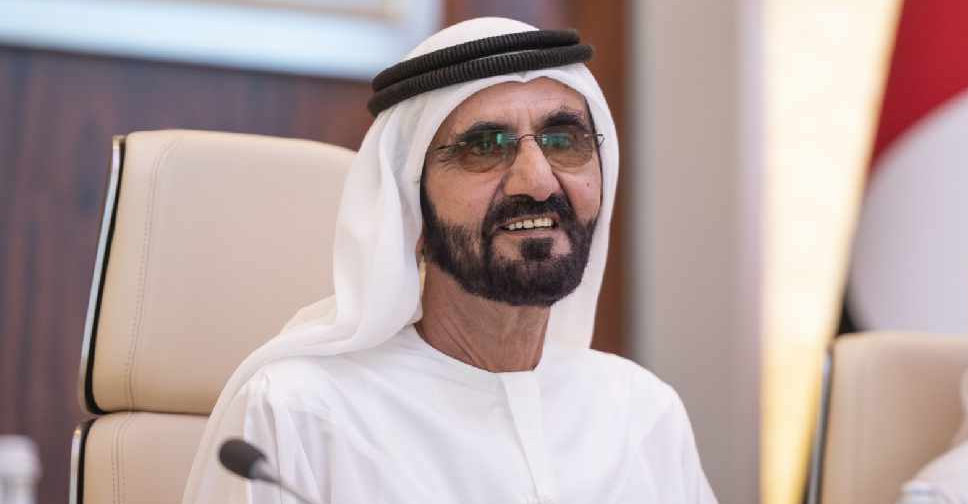 WAM
His Highness Sheikh Mohammed bin Rashid Al Maktoum, Vice President and Prime Minister of the UAE and Ruler of Dubai, has thrown an interesting challenge for graduates of the One Million Arab Coders initiative.
He has invited them to develop projects and solutions using the skills they acquired during their programme.
And, those who design the most innovative coding project will walk away with $1 million, while five runners-up will get $50,000 each.
In addition, four of the best trainers will win $25,000 each.
"The One Million Arab Coders challenge opens its doors and welcomes talents who seek to jump on the digital transformation wave to push their boundaries by developing themselves further, and actively developing their nation's digital economy as a whole," Sheikh Mohammed tweeted.
"We welcome the graduates of the One Million Arab coders initiative to compete for the title of the Top Coder in the Arab world. We look forward to projects that serve humanity, enhance quality of life, and further contribute to building stable and prosperous societies."
Interested graduates can submit their projects through the official website. The entries will be evaluated by a jury of experts in coding, technology, and entrepreneurship from the UAE and abroad. The winners will be announced at a ceremony held at the Expo 2020 Dubai venue towards the end of the year.
أطلقنا قبل ثلاث سنوات مبادرة لتدريب مليون مبرمج عربي … واليوم نحتفي بانجازهم ..مليون مبرمج من ٨٠ بلداً التحقوا بالبرنامج الذي تقوده مؤسسة دبي للمستقبل .. و١٠٠ ألف مشروع تخرج ناجح للخريجين .. و١٥٠٠ منحة للمتفوقين منهم … pic.twitter.com/hc6aPOdzZu

— HH Sheikh Mohammed (@HHShkMohd) July 18, 2021
Led by the Dubai Future Foundation (DFF), One Million Arab Coders was the largest initiative of its kind in the world that aimed to teach one million young people from the Arab world how to code. Despite the obstacles and logistical challenges posed by the coronavirus outbreak in 2020, the initiative successfully achieved its goal within the set timeframe of three years.
"One million Arab coders from 80 countries joined the most important programme to train them in the language of the future... through five million working hours, 76,000 training workshops, 100,000 successful graduation projects and 1,500 scholarships for outstanding students... a great achievement for our Arab youth in three years," His Highness added.