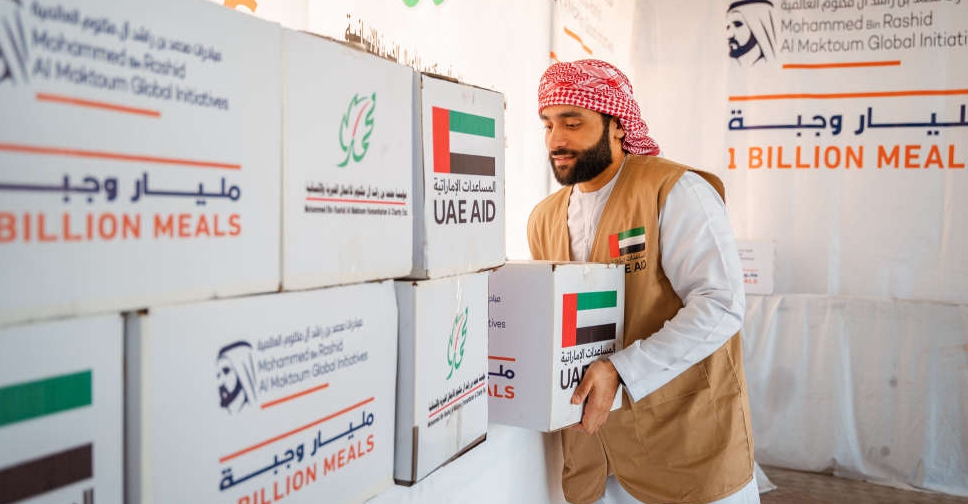 WAM
His Highness Sheikh Mohammed bin Rashid Al Maktoum, Vice President and Prime Minister of the UAE and the Ruler of Dubai, has launched a campaign to distribute one billion meals to those in need in the UAE and across the world.
Taking to social media, His Highness tweeted "Brothers and sisters...pursuant to our annual custom with the beginning of the holy month...we will launch this year, God willing, the One Billion Meals project in the blessed month of Ramadan."
He continued "one out of every 10 people in the world suffers from hunger. Our human, moral and Islamic duty, especially during the month of fasting, is to help the needy.
"Our goal is to provide hundreds of millions of meals in a sustainable manner for decades to come through this endowment."
One Billion Meals was first launched last year, expanding on the UAE's previous Ramadan campaigns 10 Million Meals and 100 Million Meals in 2020 and 2021.
الإخوة والأخوات .. جرياً على عادتنا السنوية مع تباشير الشهر الفضيل.. نطلق هذا العام بإذن الله مشروع "وقف المليار وجبة" في شهر رمضان المبارك .. هدفنا توفير مئات الملايين من الوجبات بشكل مستدام لعشرات السنين القادمة عبر هذا الوقف .. صدقة جارية لشعب الإمارات وخير غير منقطع بإذن الله pic.twitter.com/XjBld59qzR

— HH Sheikh Mohammed (@HHShkMohd) March 19, 2023