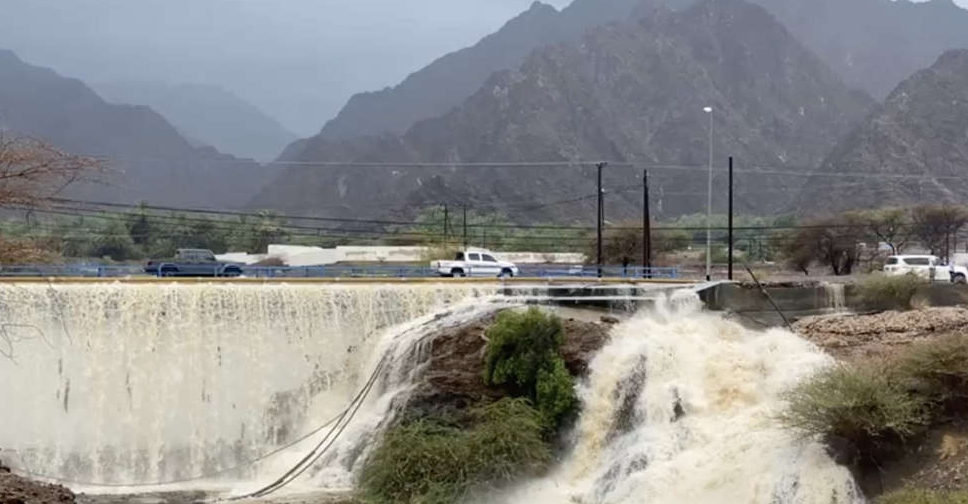 via Twitter
Torrential rain hit Hatta and various other parts of the UAE on Saturday, resulting in flash floods in many parts of the country's mountainous regions.
Residents have shared images and videos showing the impact of the heavy rainfall on the picturesque valley.
More rain is also expected on Sunday, Monday and Tuesday, according to the UAE's National Centre of Meteorology.
أمطار خفيفة إلى متوسطة على حتا ( دبي )
Light to moderate rain over Hatta (Dubai)#أمطار #أمطار_الخير #استمطار #تلقيح_السحب #المركز_الوطني_للأرصاد#Rain #Cloud_Seeding #NCM

— المركز الوطني للأرصاد (@NCMS_media) July 17, 2021
Dubai Police have urged residents to avoid inundated areas and stay safe in these conditions.
#DubaiPolice urges members of the public to avoid open waters, mountain areas, and valleys during unstable weather conditions.#YourSecurityOurHappiness #SmartSecureTogether

— Dubai Policeشرطة دبي (@DubaiPoliceHQ) July 17, 2021