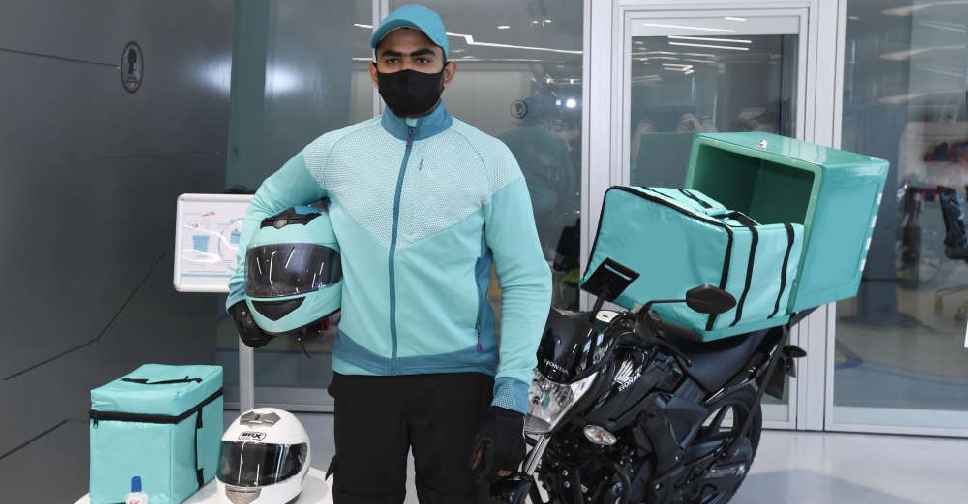 WAM
Delivery service providers in Dubai will face AED 2,000 in fine, if their riders fail to comply with the 100 kmph speed limit.
That's according to the Roads and Transport Authority (RTA), which said the driver will be fined AED 300 if the offence is committed for the first time. If it's repeated, it will be AED 200 for the second time and AED 400 for the third.
It comes as the RTA recently issued an extensive guideline to monitor the safety of the riders and the goods delivered.
Titled 'Activity Manual for Managing and Providing Delivery Services', the guide also restricts riders from using the left lane or sharing lanes with other riders.
Those caught riding recklessly will face AED 200 for the first time, with an extra AED 100 for repeat offences. The company will also be fined AED 2,000 for this violation.
Riders are also required to wear uniforms, with specifications given for helmets, gloves and reflective jackets. If these aren't followed, riders will face a fine of AED 100 for the first time, AED 150 for the second and AED 200 for the third.
The use of backpacks for delivering orders is also prohibited, with riders facing a fine of AED 500 for the first time. It will increase to AED 700 for the second time, and the permit suspended the third time.
The bikes will also be fitted with special delivery boxes and mobile phone holders.