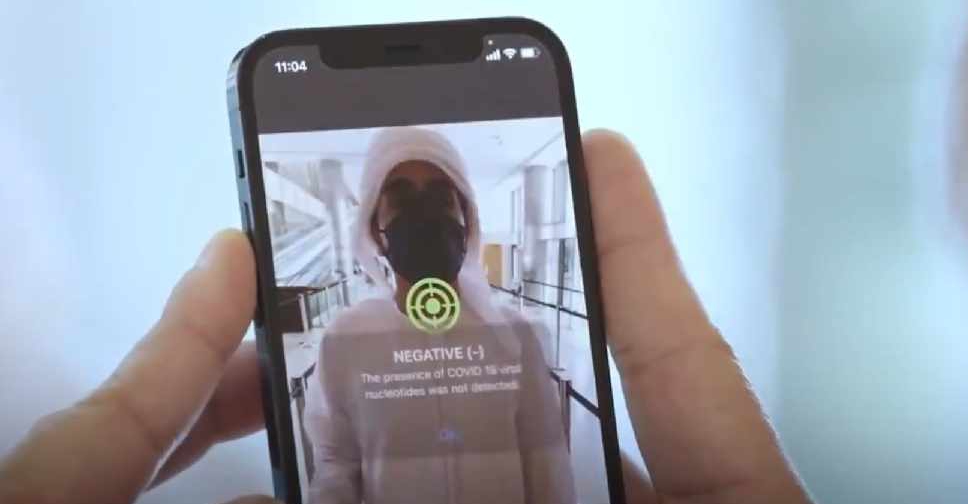 @admediaoffice/ Twitter
Authorities in Abu Dhabi have started testing advanced scanners to identify potential cases of COVID-19.
A video released by Abu Dhabi Media Office shows how the devices operate.
As reported by ARN News, the scanners deliver results quickly and efficiently, supporting efforts to protect public health and safety.
They are being trialled at the Ghantoot entry point and in parts of Musaffah and Yas Island.
The scanner is operated at a distance to reduce the risk of cross-contamination and is effective for mass screening.
If a person is identified as potentially infected, they must conduct a PCR test within 24 hours, which will be free of charge.
بدء المرحلة التجريبية لاستخدام أجهزة مسح متطورة للكشف عن الحالات المحتمل إصابتها بفيروس "كوفيد-19" #في_أبوظبي في 3 مواقع تشمل غنتوت ومصفح وجزيرة ياس. أجهزة المسح المتطورة توفر نتائج سريعة وتعمل بكفاءة لدعم جهود الحفاظ على الصحة العامة. pic.twitter.com/lDYnUfN7Z1

— مكتب أبوظبي الإعلامي (@admediaoffice) June 17, 2021