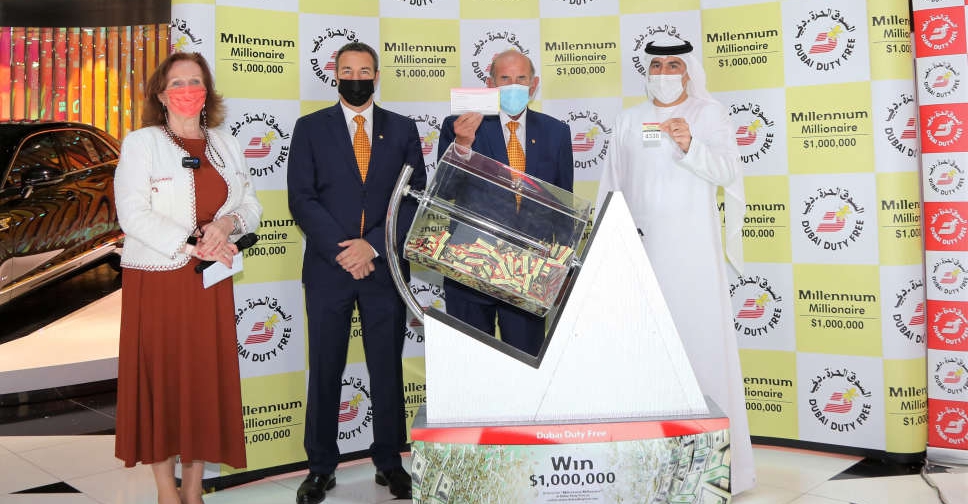 An Indian national based in Abu Dhabi is the latest US$1 million winner in the Dubai Duty Free Millennium Millionaire draw.
Riyas Kamaluddin purchased the winning ticket online on May 27.
The 50-year-old, who has been an Abu Dhabi resident for 25 years, works for an aviation company.
He shared the ticket cost with six of his colleagues and friends.
"We've been trying our luck for the last 15 years, finally we've won! Thank you, God, and thank you Dubai Duty Free!" said Kamaluddin.
Indian nationals make up the highest number of Dubai Duty Free Millennium Millionaire ticket buyers.
Kamaluddin is the 191st Indian national to have won US$1 million since the start of the Millennium Millionaire promotion in 1999.
Following the Millennium Millionaire draw, the Finest Surprise draw was conducted for three luxury rides - Bentley Flying Spur V8 (Onyx), BMW F 900 XR (Black Storm Metallic) motorbike and BMW F 850 GS (Triple Black) motorbike.
A BIG congratulations to our 391st dollar millionaire! Same goes to the other three winners who won luxury vehicles! Do you want to be the next? Buy your tickets now! #MillenniumMillionaire #FinestSurprise #DubaiDutyFree pic.twitter.com/zQAQVDxU8m

— Dubai Duty Free (@DubaiDutyFree) June 8, 2022