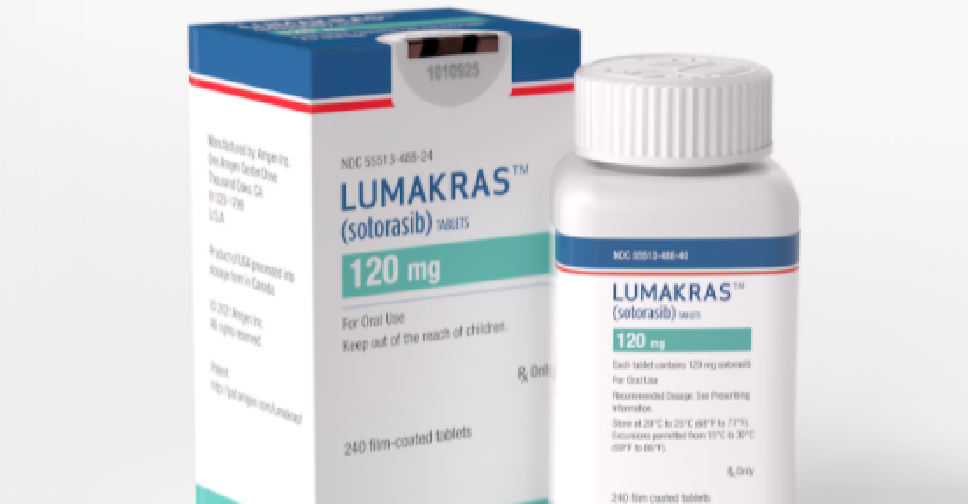 www.lumakras.com
The UAE has become the second country in the world to approve the new lung cancer drug 'Lumakras'.
The Ministry of Health and Prevention (MoHAP) has cleared the registration and use of the drug, which recently received the approval of the US Food and Drug Administration (FDA).
It will help speed up the treatment plan of patients in the UAE and improve their quality of life.
Lumakras, manufactured by Amgen, is prescribed to adult patients with KRAS G12C-mutated locally advanced or metastatic non-small cell lung cancer (NSCLC), who have received at least one previous cancer therapy.
It is supplied as film-coated tablets for oral use containing 120 mg of sotorasib.