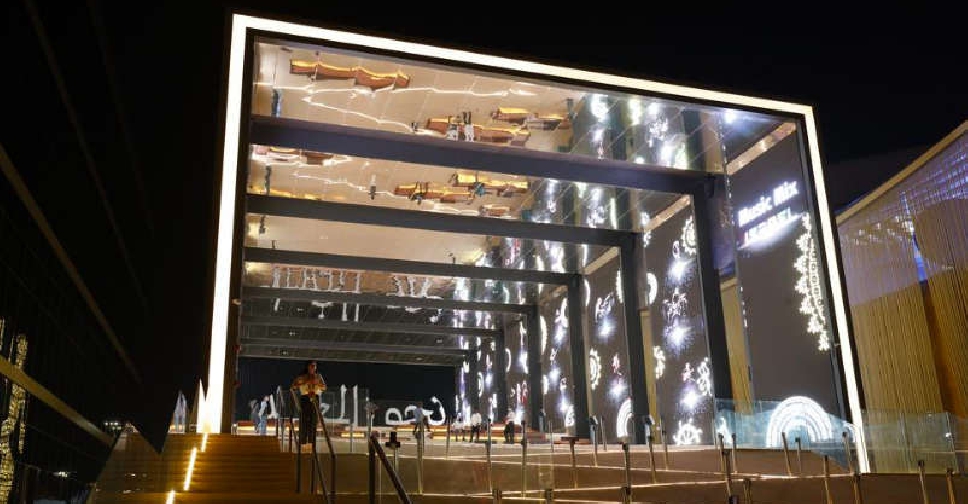 Expo 2020 Dubai
Israel officially opened its pavilion at Expo 2020 Dubai on Thursday following a traditional Mezuzah ceremony conducted by Rabbi Levi Duchman.
The Mezuzah Case was made and designed exclusively for the Dubai Expo 2020 by famous Judaica artist David Roytman.
Several dignitaries, including Israel's Minister of Tourism Yoel Razvozov and Commissioner General of the Pavilion, Elazar Cohen, and UAE's Minister of State for Entrepreneurship, Dr. Ahmad Belhoul, and Executive Director of the Commissioner General Office, Expo 2020 Dubai, Najeeb Mohammed Alali, attended the function.
The opening ceremony also saw special acts by Israeli band Hamalgezot and celebrated DJ Abass.
"For the first time in history, the Expo fair is being held in an Arab country. It is also the first time there is an Israeli pavilion in a major fair on Arab soil. It is one of the most sound and robust steps toward cooperation between the United Arab Emirates and Israel in history," highlighted Minister Razvozov said in his opening remarks.
"I wish to thank Israel and the UAE governments, for making this dream come true...Together we can and will make our future, our tomorrow, better," concluded Cohen.