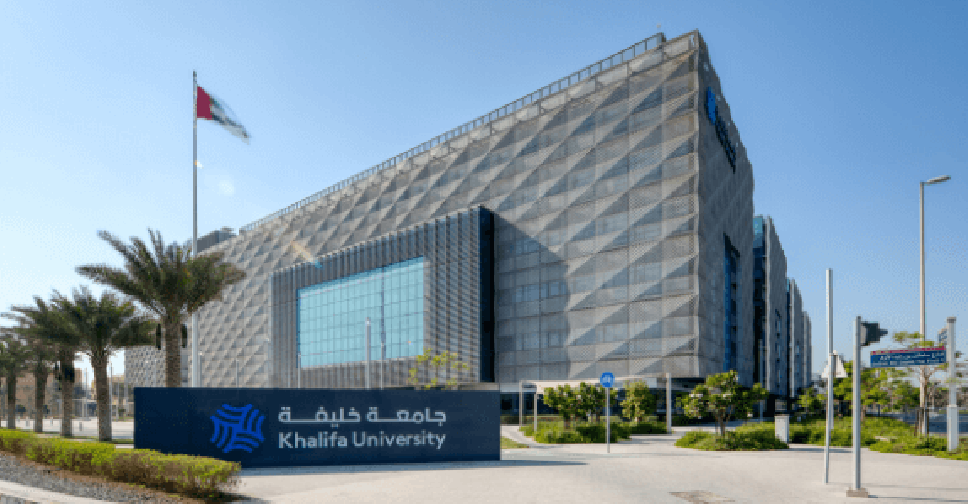 Khalifa University official website
The driverless and 100% electric 12-seater shuttle is one of the first-ever autonomous vehicles deployed in the UAE that will transport students and staff around the Sas Al Nakhl Campus.
The vehicle is deployed in a 'mixed traffic mode'. So, it can drive on the road with other cars, bringing smart mobility to the community and contributing to the UAE's sustainable development initiatives.
H.H. Sheikh Hamed bin Zayed Al Nahyan, Member of the Executive Council of the Emirate of Abu Dhabi and Chairman of the Board of Trustees of Khalifa University of Science and Technology, witnessed the launch of the vehicle.
He also attended the signing of an AED170-million operating agreement for the Emirates ICT Innovation Centre (EBTIC) by the three founders Khalifa University, Etisalat, and BT (UK), in addition to UAE's Telecommunications and Digital Government Regulatory Authority (TDRA).
Sheikh Hamed said: "The autonomous vehicle at Khalifa University's SAN Campus reflects the University's commitment to contribute to Abu Dhabi's Vision 2030 targets towards creating a knowledge economy and making Abu Dhabi a world hub of research and development."
"It also contributes towards driving innovation while creating knowledge and human capital. Congratulations to the faculty, researchers and student engineers who have done a commendable job by making us proud of such an achievement by a local university in the UAE," he added.
The AV will provide a research and development platform to faculty and researchers at the Khalifa University Centre for Robotics and Autonomous Systems (KU-CARS) to investigate autonomous driving in challenging scenarios.