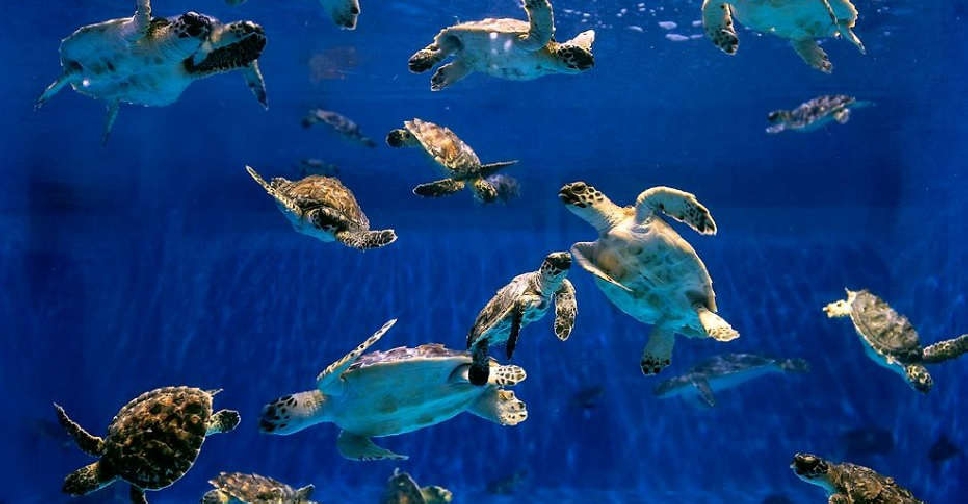 A rehabilitation area for rescued turtles will be created in the waters surrounding the Louvre Abu Dhabi museum.
The project follows an agreement between the Department of Culture and Tourism – Abu Dhabi (DCT Abu Dhabi) and EAD, and is in line with the UAE capital's efforts to prepare the animals for release into Abu Dhabi's waters in 2023.
The area will be overseen by EAD, and operated by the National Aquarium's marine biologists.
It will be accessible to visitors, who can gain insight into the rehabilitation of the turtles through exhibits, workshops and curated events.
"By supporting this programme, which thus far has led to the rescue and release of more than 500 sea turtles, we are showcasing our conservation efforts and highlighting Abu Dhabi's role in prioritizing sustainable tourism-focused initiatives," said Saleh Mohamed Al Geziry, Director General for Tourism at DCT Abu Dhabi.
"We would like the whole world to see and learn more about our biodiversity, which is varied and abundant, and Louvre Abu Dhabi offers the perfect location to achieve this goal," added Dr. Shaikha Salem Al Dhaheri, Secretary General of EAD.
Manuel Rabaté, Director of Louvre Abu Dhabi, said "it is a privilege for the museum to play a role in the turtles' rehabilitation cycle".
So far, the EAD and the National Aquarium have released over 400 turtles.
.@dctabudhabi is partnering with @EADTweets to transform the waters at Louvre Abu Dhabi into a rehabilitation area for rescued turtles before release to their natural habitat, highlighting Abu Dhabi's world-leading conservation efforts. pic.twitter.com/O0gvXOnSYT

— مكتب أبوظبي الإعلامي (@admediaoffice) December 7, 2022