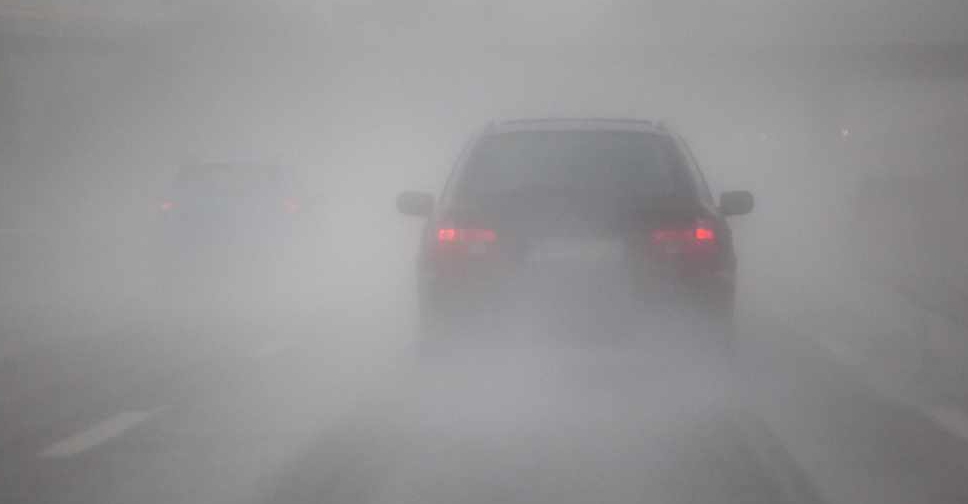 File photo (For illustration)
Visibility on the roads across the coastal regions of the UAE is expected to remain poor till 8:30 am on Sunday.
That's according to a report from the National Center of Meteorology.
#Alert #Fog_Alert #NCM pic.twitter.com/FSomlAZBgJ

— المركز الوطني للأرصاد (@NCMS_media) October 17, 2021
Dubai Police also took to Twitter to notify motorists of fog in areas including Emirates Road, Sheikh Mohammed bin Zayed Street and Sheikh Zayed bin Hamdan Street before Al Maktoum Airport heading towards the Emirate of Abu Dhabi, and Sheikh Zayed Road before Jebel Ali Port heading towards Abu Dhabi, in addition to Al Yalayes Street and Expo Street.
#حالة_الطرق | تشهد بعض المناطق والشوارع الخارجية في إمارة #دبي تشكل الضباب وتدني مستوى الرؤية على النحو التالي:

— Dubai Policeشرطة دبي (@DubaiPoliceHQ) October 17, 2021
Meanwhile, Abu Dhabi has reduced speed limits on key roads to 80 km/h. These include Maktoum Bin Rashid Road, Sheikh Khalifa Bin Zayed Intl. Road, Trucks road (Al Fayah), Abu Dhabi - Al Ain road, and Mohammed Bin Rashid road.
#عاجل | #تنبيه #ضباب
تم تفعيل منظومة خفض السرعات إلى 80 كم/س على طريق الشيخ مكتوم بن راشد (السميح - غنتوت)#Urgent | #Attention #Fog
Speed reduction system activated to 80 Km/h on Maktoum Bin Rashid road (Al Smeeh - Ghantout)

— شرطة أبوظبي (@ADPoliceHQ) October 17, 2021
Currently, the warning covers some parts of Sharjah, and many internal areas in Dubai and Abu Dhabi.