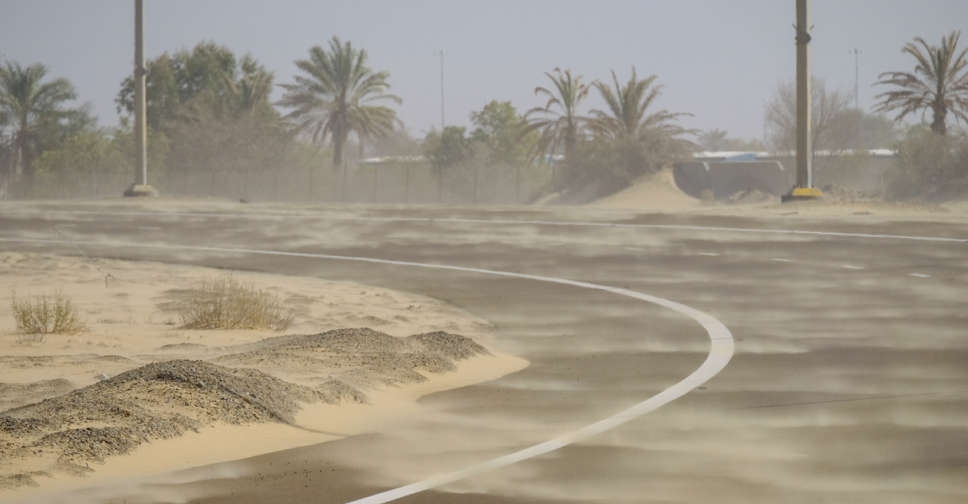 iStock
Abu Dhabi police have urged drivers to be cautious on the road as dusty weather impacts visibility.
In a Tweet, the National Centre for Meteorology (NCM) issued dust alerts over some coastal and western areas until 6 p.m.
Motorists are advised to remain vigilant on the road and avoid using their phones or taking pictures while driving.
Fresh Northwesterly winds with a speed reaching 40 km/hr causing blowing dust reducing the horizontal visibility to less than 2000 m at times over some coastal and internal areas especially westward, form 13:00 till 18:00 today Saturday 21/05/2022. pic.twitter.com/Hs7gvagz6o

— المركز الوطني للأرصاد (@NCMS_media) May 21, 2022
#Urgent | #Warning #Abudhabi#AbuDhabiPolice urges drivers to be cautious due to low visibility during high winds and dust .. And for your saftey and for the safety of others on the road, please do not be distracted by taking any videos or using your phone. pic.twitter.com/LUC9ua08lK

— شرطة أبوظبي (@ADPoliceHQ) May 21, 2022