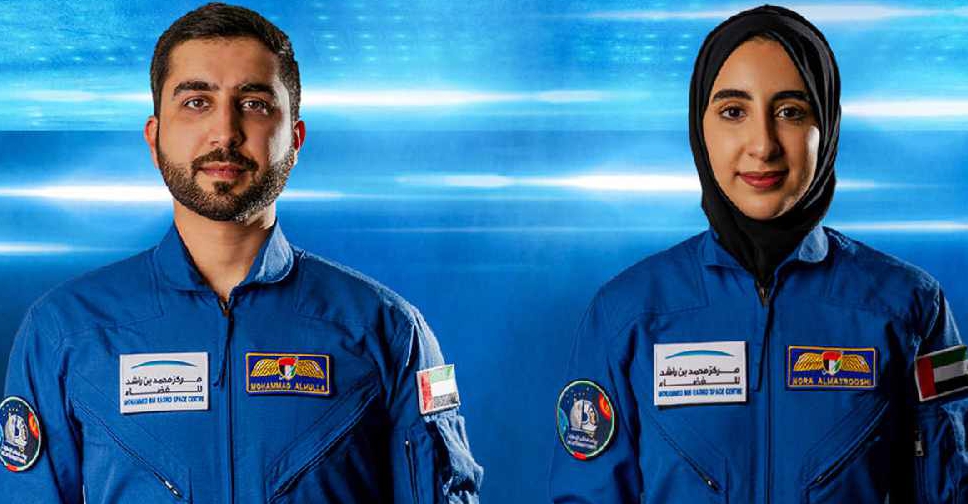 File photo
NASA, The National Aeronautics and Space Administration, welcomed two UAE astronauts into their Astronaut Candidate Selection Class during a ceremony.
Nora Al Matrooshi and Mohammad Al Mulla will train with the NASA Astronaut Candidate Class of 2021 to become space ready.
The duo was welcomed with cheer and applause as NASA unveiled grand plans to explore more of the solar system in partnership with world space agencies including the UAEs.
This comes after NASA signed an agreement with the Mohammed Bin Rashid Space Centre (MBRSC) to train UAE astronauts for potential missions to the International Space Station (ISS), last year.
The training programme will be carried out at NASA's Johnson Space Centre in Houston, one of the world's largest facilities for spaceflight training, research, and mission control.
The two astronauts in training, Al Matrooshi and Al Mulla, were selected from a pool of 4,305 applicants to join the UAE's first astronauts Hazzaa AlMansoori and Sultan AlNeyadi, for all future space explorations.
Al Matrooshi, who is a mechanical engineer working for the National Petroleum Construction Company in the UAE, is the first Emirati woman astronaut, while AlMulla is a pilot and head of the training department of the Dubai Police's Air Wing Centre.