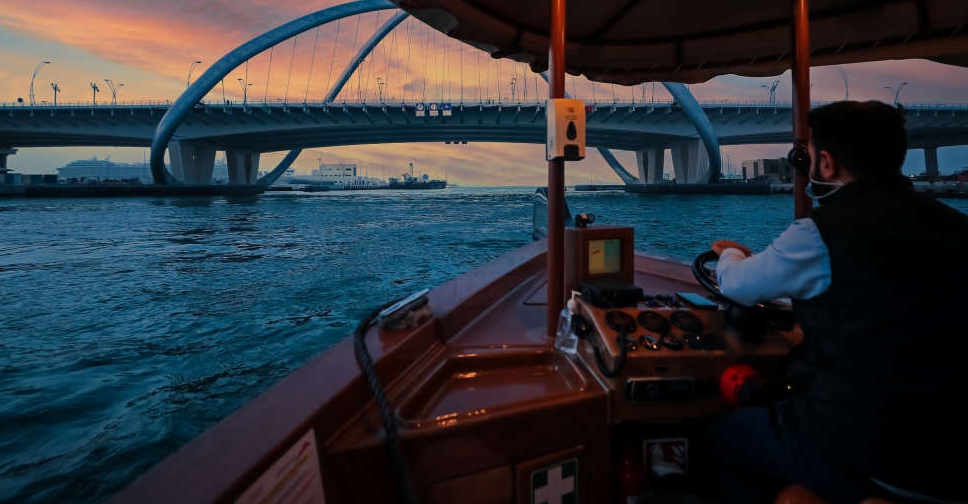 Supplied
A new abra and ferry station has opened at Souk Al Marfa on Deira Islands.
Free rides will be available to all visitors for the first five months.
The station has been launched under a partnership between Nakheel and Dubai's Road & Transport Authority (RTA).
There are two routes connecting Souk Al Marfa with Dubai's Old Souq and Deira Old Souq, with the 25-minute abra journey operating from 5:00 pm to 10:00 pm on weekdays.
On weekends (Friday, Saturday and Sunday), the abra service will run from 10:00 am to 12:00 pm and then again from 5:00 pm to 10:00 pm.
The 20-minute ferry trip operates between Souk Al Marfa and Al Ghubaiba only on weekends (Friday, Saturday and Sunday), from 6:00 pm to 10:00 pm.
.@rta_dubai opens new abra and ferry station at Souk Al Marfa, with free rides available to all visitors in the first five months. #Dubai https://t.co/5vhDd7pptH pic.twitter.com/bZTK4A8dxE

— Dubai Media Office (@DXBMediaOffice) March 1, 2022
Connecting Dubai's oldest and most traditional trading hub with the city's latest waterfront development, the abra and ferry trips will offer views of the Deira Corniche, Deira Old Souq, Dubai Creek and the Gold Souq.
More than 900 shops currently operate at Souk Al Marfa with another 200 set to open soon.
The 15.3 sq.km. Deira Islands is transforming the Deira district into a world-class hub for tourism, retail and entertainment.
The project has added 40 km, including 21 km of beachfront, to Dubai's coastline, and paved the way for the development of new hotels, resorts, serviced apartments and retail and leisure attractions.
In line with the new Saturday-Sunday weekend, Souk Al Marfa's operating hours are: 10:00 am to 10:00 pm from Monday to Thursday, 2:00 pm to 12 midnight on Friday, and 10:00 am to 12 midnight on Saturday and Sunday.