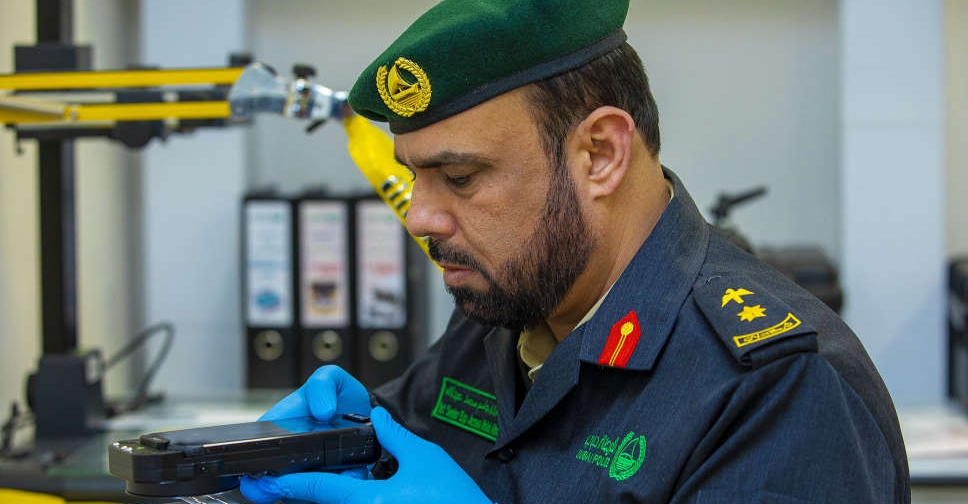 Supplied
A high-tech "fingerprint lifting" device, developed by Dubai Police to support crime scene investigators, has been unveiled at GITEX.
It's able to instantly send prints to the central database for comparison and is a major upgrade from the gelatine-based traditional method.
The smart device can also perform well in extreme temperatures and is equipped with a 10X lens as well as white and ultraviolet beams for improved accuracy.
The General Department of Forensics and Criminology started developing the technology in 2018 to enhance performance and accelerate the pace of verifying fingerprints.
Lieutenant Colonel Jassim Muhammad Abdullah, Director of the Fingerprints Department, explained that the hand-held device uses longitudinal waves to filters and lift fingerprints.
It also utilises direct imaging technologies to capture the details and patterns accurately.
"The smart device contributes to supporting the objectives of the Dubai Police General Command in solving crimes and providing solid evidence that supports investigations, in addition to providing reliable physical evidence to the judicial authorities," added Major General Dr. Ahmad Eid Al Mansouri, Director of the General Department of Forensics and Criminology.