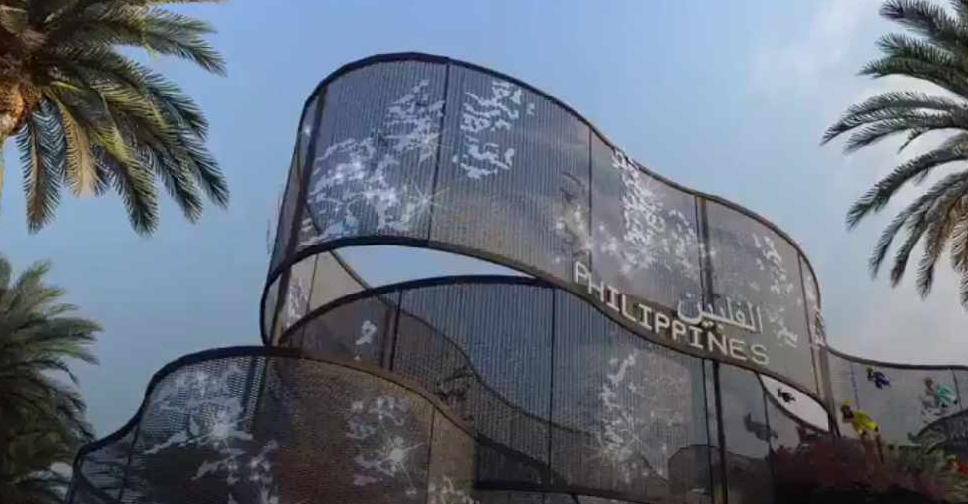 Expo 2020 Dubai
Construction work on the Philippines Pavilion at Expo 2020 Dubai is 87 per cent complete.
The Philippine Department of Trade and Industry and Commissioner General Secretary, Ramon Lopez, said the building is on track ahead of its scheduled handover in March.
The theme of the Pavilion is a coral reef, or "Bangkota".
Most of the materials have been sourced locally in the UAE and are recyclable, in line with the Philippine government's sustainability drive.
"I am immensely proud of our team for their efficiency and hard work. Their sheer determination to showcase the beauty of the Philippines through our pavilion has made it possible for us to be on time for its unveiling at the upcoming Expo 2020," said Lopez.
"While recent restrictions brought about by the pandemic posed a challenge, they also unleashed within the team their resourcefulness and creativity allowing them to pull such magnificent work without any delays."
Lopez also expressed his gratitude to the Expo 2020 Dubai team for their assistance and close collaboration on the project.
Omar Shehadeh, Chief International Participants Officer, International Participants at Expo 2020 Dubai, commended the efficiency of the team in terms of the construction.
"The sheer passion of the people behind the Philippines Pavilion is truly commendable. I am confident that Filipinos in the UAE will be further proud of their identity once they get to witness what the Philippine team has prepared for them in the upcoming Expo 2020," he said.
.