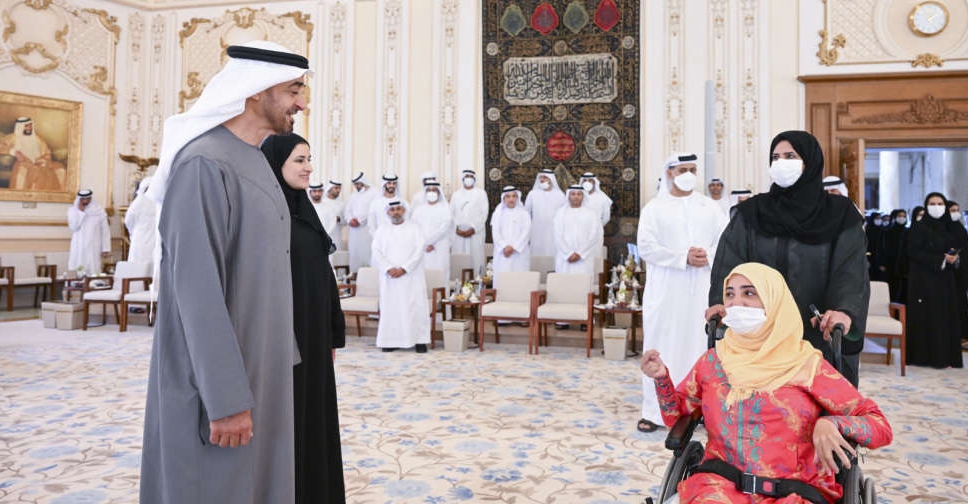 WAM
President His Highness Sheikh Mohamed bin Zayed Al Nahyan honoured Grade 12 top students at a special ceremony at Qasr Al Bahr.
Sheikh Mohamed congratulated the top achievers and expressed the joy it brought to him.
''This elite group of top achievers are the real investment in the future of our nation," he added.
His Highness also thanked the teachers and parents of the students for their efforts in making this achievement possible.
I was privileged to meet some of our nation's most outstanding students & their families. I congratulate all recent graduates in the UAE and encourage them to continue their educational journeys, harnessing their skills to have a positive impact on their communities & the world. pic.twitter.com/hs6JMU9HMZ

— محمد بن زايد (@MohamedBinZayed) July 12, 2022
The school achievers, on their part, thanked Sheikh Mohamed for the special recognition.
فيديو من استقبال #رئيس_الدولة لأوائل طلبة الصف الثاني عشر وأولياء أمورهم وعدد من الكوادر التربوية#وام pic.twitter.com/YCCgfBWRPN

— وكالة أنباء الإمارات (@wamnews) July 13, 2022