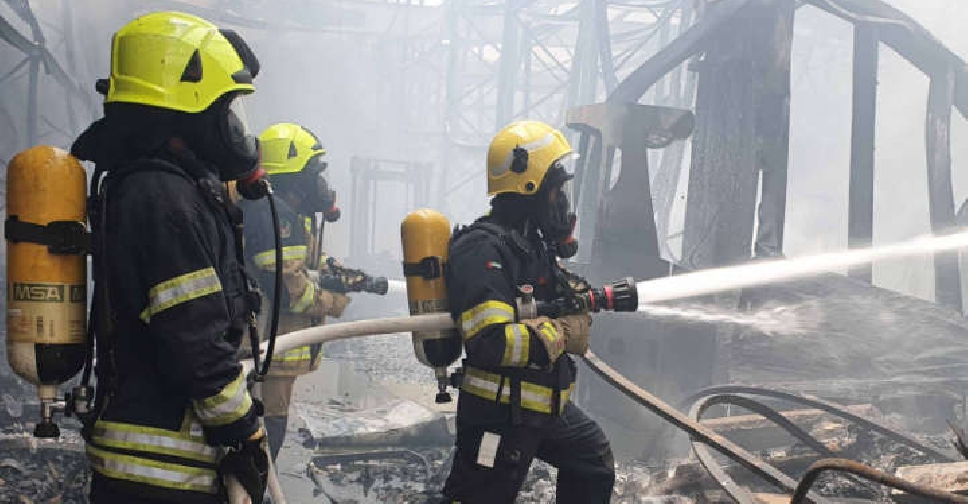 Supplied
Abu Dhabi authorities have successfully controlled a warehouse fire in Mussafah Industrial City.
Teams from Abu Dhabi Civil Defence controlled the fire that broke out in a warehouse storing building materials and electrical tools, without causing any casualties.
They also succeeded in preventing the flames from spreading to neighbouring warehouses.
According to the officials, the operating room received the alert on Sunday, and teams were dispatched to the site within minutes.
The cause of the fire is still being investigated, with cooling operations currently underway.
The authority called for the need to adhere to the requirements of fire prevention and safety and to ensure the maintenance of fire extinguishing equipment.