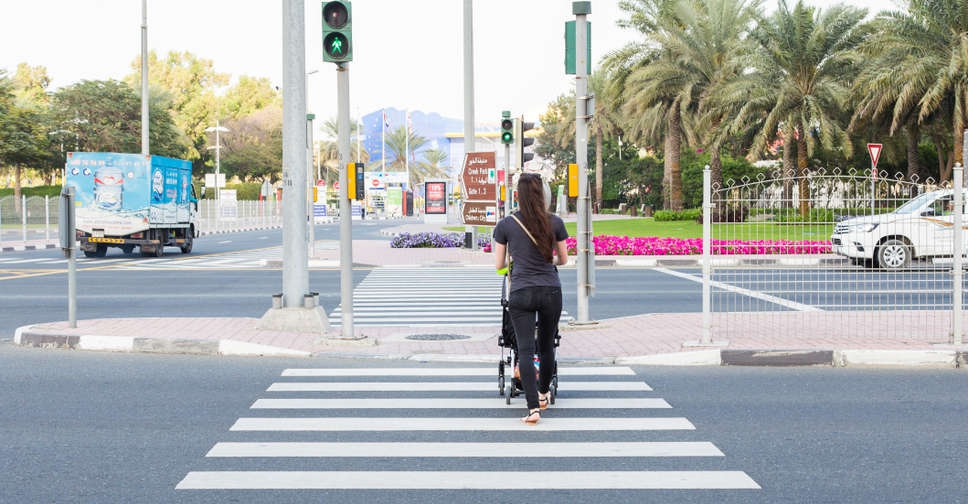 Pedestrian safety is once again coming under focus in Dubai with the Roads and Transport Authority (RTA) launching a major awareness drive, mainly targeting motorists, workers and students.
Drivers are being reminded to slow down near crossings and respect the rights of pedestrians, while workers are being cautioned to only use designated areas for crossing the street.
The initiative called 'Because Your Life is Precious, Cross Safely', also encourages students to comply with safety rules when boarding or leaving vehicles and while crossing the road.
The latest campaign is part of efforts to reduce the number of traffic-related fatalities and injuries and improve Dubai's road safety indicators.
"Awareness messages will be broadcast on radios, displayed on outdoor signage and social media, and showcased during events held at workplaces and workers accommodations," said Maitha bin Adai, CEO of the RTA's Traffic and Roads Agency.
"Awareness leaflets will be distributed to motorists at public parking areas urging them to give way to pedestrians and respect their right to cross the road, and slow down when approaching school zones," added Bin Adai.
The campaign will also see educational lectures delivered to workers of large companies while videos targeting workers will be streamed through various online platforms.
#RTA has launched a multi-event traffic outreach campaign in collaboration with various strategic partners.https://t.co/6pqh6VIL3f@DubaiPoliceHQ @MOEUAEofficial @EmaratOfficial @almarai pic.twitter.com/7k7X7irYSB

— RTA (@rta_dubai) June 9, 2022