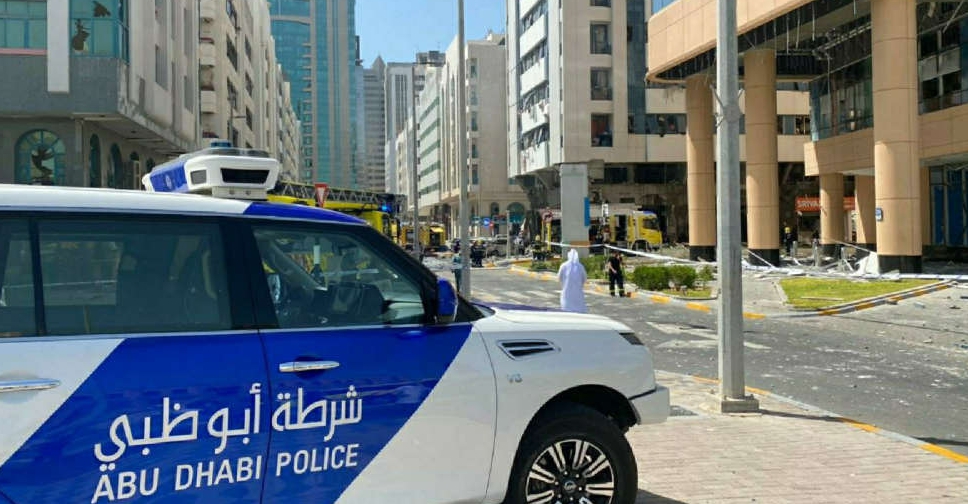 @ADPoliceHQ/ Twitter
The site of a gas cylinder explosion in Abu Dhabi has been cleared of debris and the residents of buildings in the vicinity are gradually being allowed to return to their homes.
Abu Dhabi Police, along with the Civil Defence and other authorities have completed inspections to ensure the safety of the buildings.
They praised the co-operation of community members following the incident and emphasised the need to comply with safety requirements when using gas cylinders.
Two people were killed and 120 others injured in the gas cylinder blast, which took place at a restaurant in the Khalidiya area on Monday.
أعلنت فرق #شرطة_أبوظبي وهيئة أبوظبي للدفاع المدني وبالتعاون مع الشركاء الإنتهاء من إزالة آثار انفجار اسطوانة الغاز من موقع الحادث وعودة السكان تدريجيًا إلى وحداتهم السكنية بعد أن تأكدت الجهات المختصة من سلامة المباني

@adcda997

— شرطة أبوظبي (@ADPoliceHQ) May 24, 2022
مشيدة من جانبها بتعاون أفراد المجتمع ومؤكدةً على ضرورة التقيد باشتراطات السلامة والوقاية من مخاطر استخدام اسطوانات الغاز واجراء الصيانة الدورية لها والتأكد من سلامة التمديدات متمنية السلامة للجميع .

— شرطة أبوظبي (@ADPoliceHQ) May 24, 2022