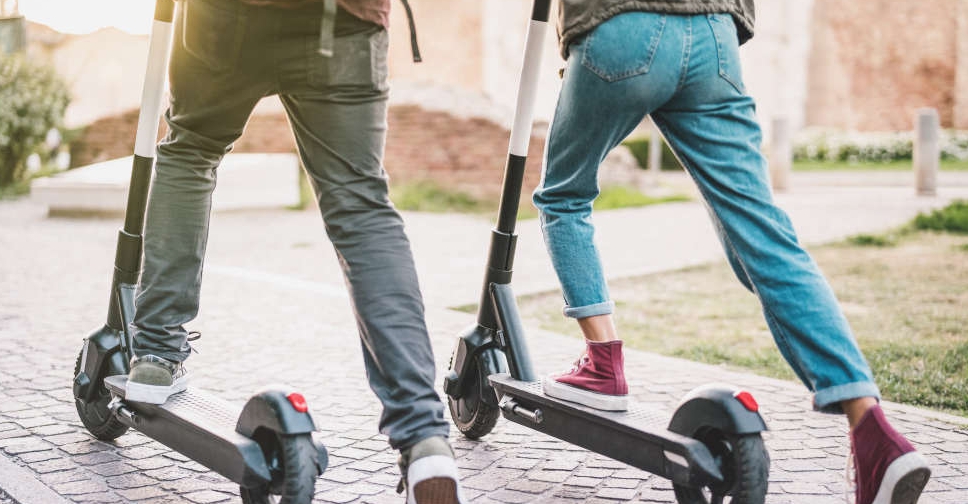 WAM
At least two people were killed and 19 received moderate to serious injuries in e-scooter accidents in Dubai last year, according to figures revealed by Dubai Police.
The figures were revealed at Dubai Police Officers' Club press conference to launch a 45-day nationwide safety drive to protect riders' lives, minimise traffic deaths and generally ensure the safety of all road users across the UAE.
Speaking to the media, Colonel bin Swaidan, the deputy head of Dubai Police's Traffic Department, said the two deaths were reported in Al Nahda and Jumeirah Village Circle. He added that out of the 19 injuries, eight people suffered severe wounds and were rushed to hospital.
Colonel bin Swaidan also said the force has dealt with another 10 e-scooter accidents during the first quarter of 2022.
Speaking about the launch of the national safety drive, the officer said a committee comprising members from traffic departments and transport authorities across the country were working on a draft law to regulate the use of e-scooters.
It will be finalised in coordination with all relevant departments, including the Federal Traffic Council (FTC), the country's police forces, and the respective roads and transportation authorities.
A dedicated lane for e-scooter riders across the emirates was being discussed. "There was an incident of a rider transporting gas cylinders on his e-scooter and another transporting three people," a senior official said.