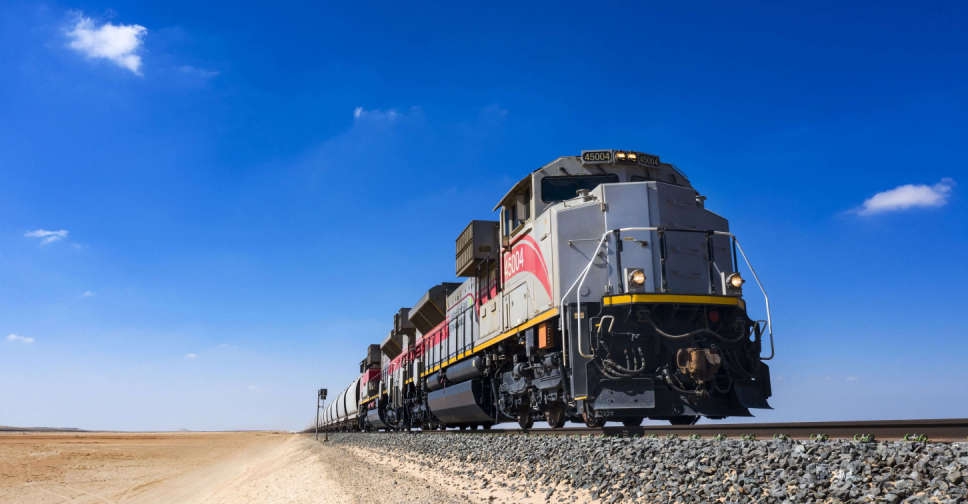 Etihad Rail Supplied
The Environment Agency of Abu Dhabi (EAD) and Etihad Rail are jointly ensuring the highest standards of sustainability across the construction of the rail network.
The latest partnership will ensure that the development of the rail network does not impact critical habitats, plants and animal species, according to Shaikha Al Hosani, Executive Director of the Environment Quality Sector at EAD.
The duo are also constructing wildlife corridors along the nearly 1,200 km stretch of the railway line and are integrating 95 animal crossings and culverts across the project.
Since the early stages of the project, the two entities have collaborated on a range of initiatives, including habitat conservation, animal protection, and rehabilitating native trees and shrubs across the emirate of Abu Dhabi to conserve UAE's diverse natural heritage.
We are happy to collaborate with Environment Agency – Abu Dhabi to ensure the implementation of sustained environmental stewardship during the construction of UAE's National Rail Network. @EADTweets pic.twitter.com/mSu08s1Jlw

— Etihad Rail (@Etihad_Rail) July 11, 2021
The Etihad Rail project is decidedly one of the largest infrastructure projects in the UAE and across the GCC, expected to vastly reduce the carbon footprint and help mitigate climate change impacts.
The first phase of the project is already operational, while the second phase will extend across the UAE further into Abu Dhabi, Dubai, Sharjah and onto Fujairah on the east coast.