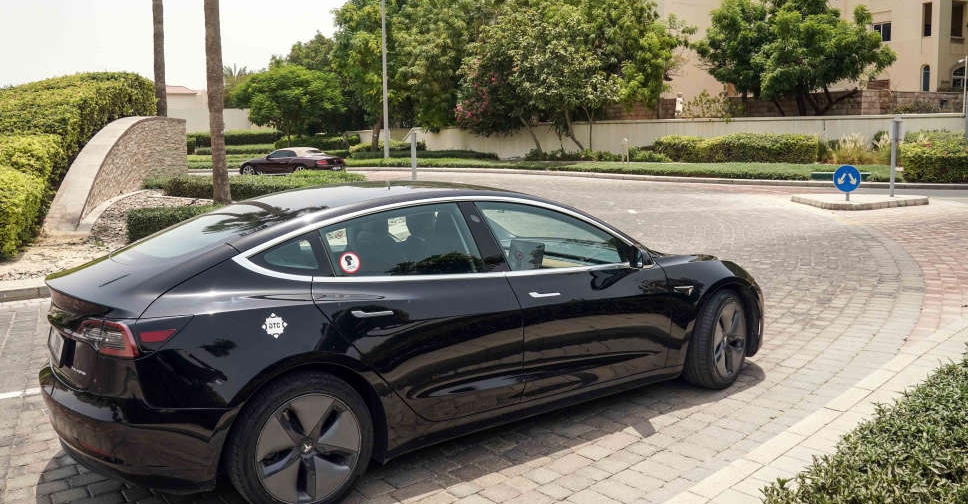 Supplied
Dubai will trial Tesla cars in its taxi fleet, with the first batch "deployed on 24-hour service to serve all events and hotspots across the emirate, especially in Dubai airports".
Making the announcement, Dubai's Roads and Transport Authority (RTA) said Tesla Model 3 will be trialled to "verify the efficiency of the vehicle" without detailing the exact number of cars that will join the taxi fleet.
It's in line with the city's Green Economy for Sustainable Development Initiative, Mattar Al Tayer, Director-General, Chairman of the Board of Executive Directors, RTA, added.
The decision follows the successful operation of 172 Tesla vehicles in the limousine service since 2017.
The fleet comprised of "80 Tesla Model S, 50 Tesla Model X, and 42 Tesla Model 3".
The vehicles "recorded positive indicators in operational efficiency, especially in terms of zero carbon emissions and a high customer satisfaction rating," added Al Tayer.
The move also "supports the initiative of converting 90 per cent of the limo fleet in Dubai into eco-friendly vehicles (hybrid/electric) by 2026.
"The initiative is the first-of-its-kind worldwide in adopting a semi-total transformation of limousines into environmentally-friendly vehicles."