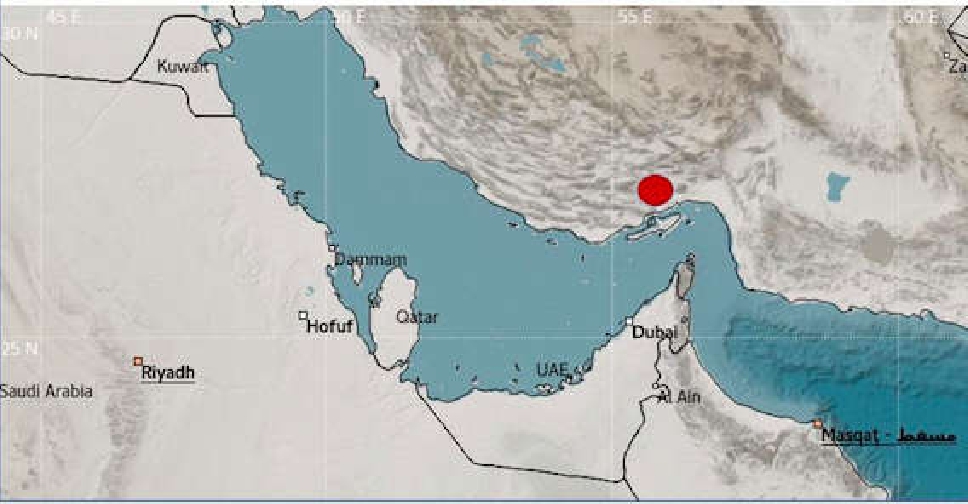 Twitter/@NCM
An earthquake measuring 6.3 magnitude struck southern Iran on Saturday early morning, rattling parts of the UAE.
Several residents in the Emirate reported experiencing the tremors on social media.
The UAE's National Centre of Meteorology confirmed that an earthquake struck south of Iran at 01:32 am and was "slightly felt in parts of the country without any effect".
A 6.3 Magnitude Earthquake on Richter scale is recorded in South of Iran at 01:32, 02/07/2022 "UAE time" According to the NCM "National Seismic Network .Felt by the residents without any effect.

— المركز الوطني للأرصاد (@ncmuae) July 1, 2022
A series of quakes followed.
A quake measuring 4.6 on the Richter scale was recorded at 02:43 am, followed by a 4.4-magnitude quake at 03:13 am.
A 4.6 Magnitude Earthquake on Richter scale is recorded in South of Iran at 02:43, 02/07/2022 "UAE time" According to the NCM "National Seismic Network.

— المركز الوطني للأرصاد (@ncmuae) July 1, 2022
A 4.4 Magnitude Earthquake on Richter scale is recorded in South of Iran at 03:13, 02/07/2022 "UAE time" According to the NCM "National Seismic Network.

— المركز الوطني للأرصاد (@ncmuae) July 1, 2022