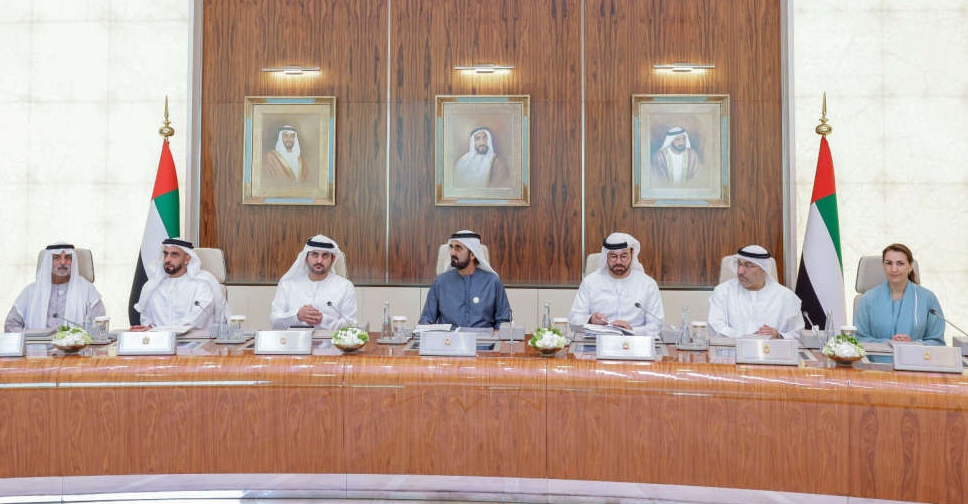 @DXBMediaOffice/ Twitter
The UAE Cabinet has approved the formation of an anti-narcotics council, aimed at detecting drug addictions early and strengthening treatment and support mechanisms for patients.
His Highness Sheikh Mohammed bin Rashid Al Maktoum, Vice President and Prime Minister of the UAE and Ruler of Dubai, said the National Council against Drugs will be headed by Lt. General His Highness Sheikh Saif bin Zayed Al Nahyan, Deputy Prime Minister and Minister of Interior.
"The initiative will help strengthen medical, psychological and rehabilitative treatment mechanisms for the recovered, and their integration into society," Sheikh Mohammed said on Twitter.
ترأست اليوم اجتماعاً لمجلس الوزراء في قصر الوطن بأبوظبي أقررنا خلاله تشكيل "مجلس مكافحة المخدرات" برئاسة أخي سيف بن زايد ويهدف لمكافحة جلب وتهريب المخدرات وتعزيز التعاون الدولي في هذا المجال، وتعزيز دور الوزارات الاتحادية والهيئات المحلية للمساهمة مع المؤسسات الأمنية في مكافحة… pic.twitter.com/aaUP4FcZU6

— HH Sheikh Mohammed (@HHShkMohd) June 7, 2023
During the latest Cabinet meeting, members also approved the National Sports Strategy 2031, which aims to increase the percentage of people practising different kinds of sports to 71 per cent.
The Strategy will implement 17 initiatives in the coming years, achieving a number of goals, including developing the skills of sports professionals, discovering new talented athletes in schools, updating the sports education methodology and sports law.
The Cabinet also adopted a policy organising the market of energy services companies in the country.
It aims to consolidate the mechanisms of doing business, financing and partnerships with the private sector.
The policy clarifies the contractual framework between all parties and encourages private sector companies to invest in government projects, with the aim of reducing energy and water consumption in government buildings, contributing to clean energy by 5 per cent, promoting the sustainability of buildings by an approximate 5-10 per cent, and decreasing the demand of energy in building sector to 51 per cent by 2050.