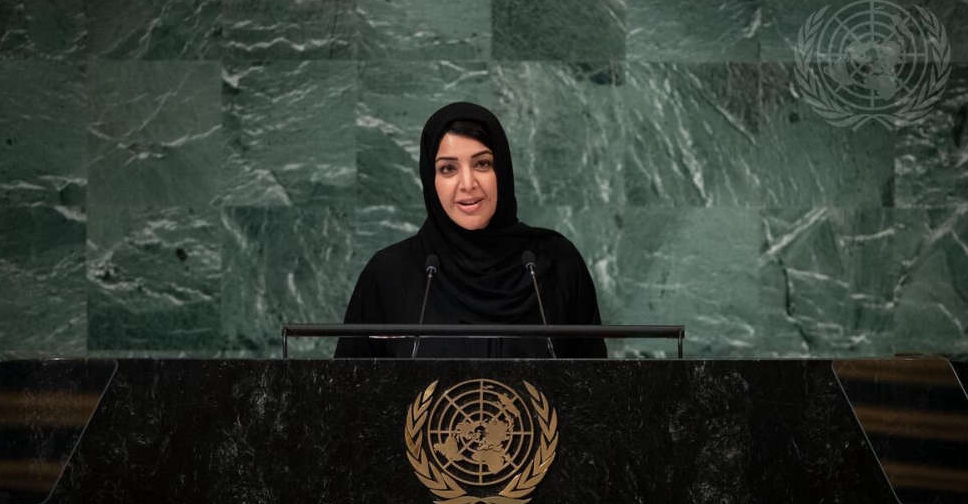 UN
"International law must be applied consistently, without double standards or selectivity," stressed Reem bint Ibrahim Al Hashemy, Minister of State for International Cooperation, during her address at the 77th session of the United Nations General Assembly.
The UAE minister underscored the need to respect international law, especially the Charter of the United Nations, so that it can be applied consistently.
"We must embrace innovative solutions to enhance the effectiveness of the international system and empower countries and regions emerging from conflict to actively contribute to solving the most pressing challenges of this era," she added.
"We must prioritise diplomatic solutions, dialogue, and de-escalation in order to settle tensions, prevent conflicts from emerging, and combat extremist ideologies."
During her address, the UAE minister also renewed the country's demand to end Iran's occupation of the UAE's three islands: Greater Tunb, Lesser Tunb, and Abu Musa.
"History and international law bear testimony to the UAE's sovereignty over the three islands. We will never stop our legitimate claim to these islands, either through direct negotiation or through the International Court of Justice," she added.
The minister also stressed the UAE's firm position calling for the establishment of an independent Palestinian state on the 1967 borders, with East Jerusalem as its capital in line with agreed international references.
She also welcomed the Israeli Prime Minister's statement to the Assembly supporting the vision of a two-State solution.
Al Hashemy also stressed for "a world free of weapons of mass destruction, particularly in the Middle East and the Korean Peninsula" and cited the attacks perpetrated earlier this year by Houthi terrorists on Abu Dhabi and Saudi Arabia.
"It is also imperative to adopt international rules and regulations to effectively prevent terrorists from obtaining advanced weapons and technology," she stressed.
On climate change, she urged countries to adopt the renewable energy agenda, provide adequate funding for climate action, and support the capacity of developing countries to build resilient communities, ahead of the United Nations Climate Change Conference to be held in Egypt this year and UAE in 2023.
Finally, she touched on food security and the meaningful contribution of youth and women to society.