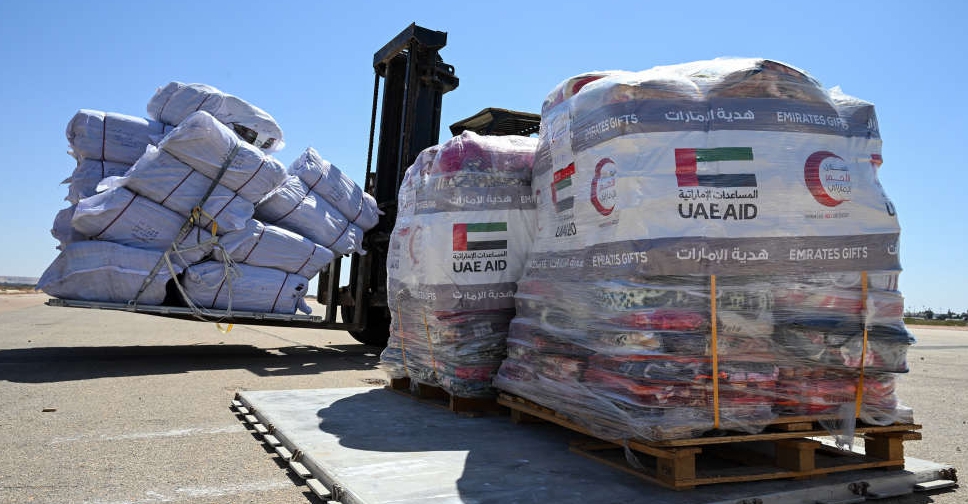 WAM
The UAE has continued to send humanitarian and relief aid to Libya to help those impacted by the devastating floods caused by Storm Daniel.
Since the launch of the airbridge, following the directives of President His Highness Sheikh Mohamed bin Zayed Al Nahyan, the UAE has sent 17 planes carrying 450 tonnes of food supplies, shelter materials, health packages and first aid kits.
It was distributed in the areas most affected by the disaster, especially eastern Libya.
The country also sent a 96-member search and rescue team, armed with modern equipments, to help local authorities scan flood-stricken terrain as they look for thousands who went missing in the disaster.
The team flew in four helicopters, specialised vehicles for rescue missions, sonar devices for underwater and thermal searches, a mobile power station and generators.
The airbridge also sent a medical team along with ambulances.
The Emirates Red Crescent (ERC) team, currently present in eastern Libya, is also delivering aid, in addition to assessing field conditions and studying the current needs of those affected.